Hickory, North Carolina has an interesting history. As one may have guessed, it was started under a gigantic hickory tree in the 1850s by Henry Robinson and "Dolph" Shuford, who built the Hickory Tavern there under the tree.
The town was actually originally called Hickory Tavern, but they dropped the "Tavern" part in 1873.
Since then, it's been named an All-America City three times, and then was named as one of the Best Small Cities in America by National Geographic Travel in 2018.
Here are things to do in Hickory, North Carolina.
✅ Also Read Things to Do in Halifax NC
Glenn C. Hilton, Jr. Memorial Park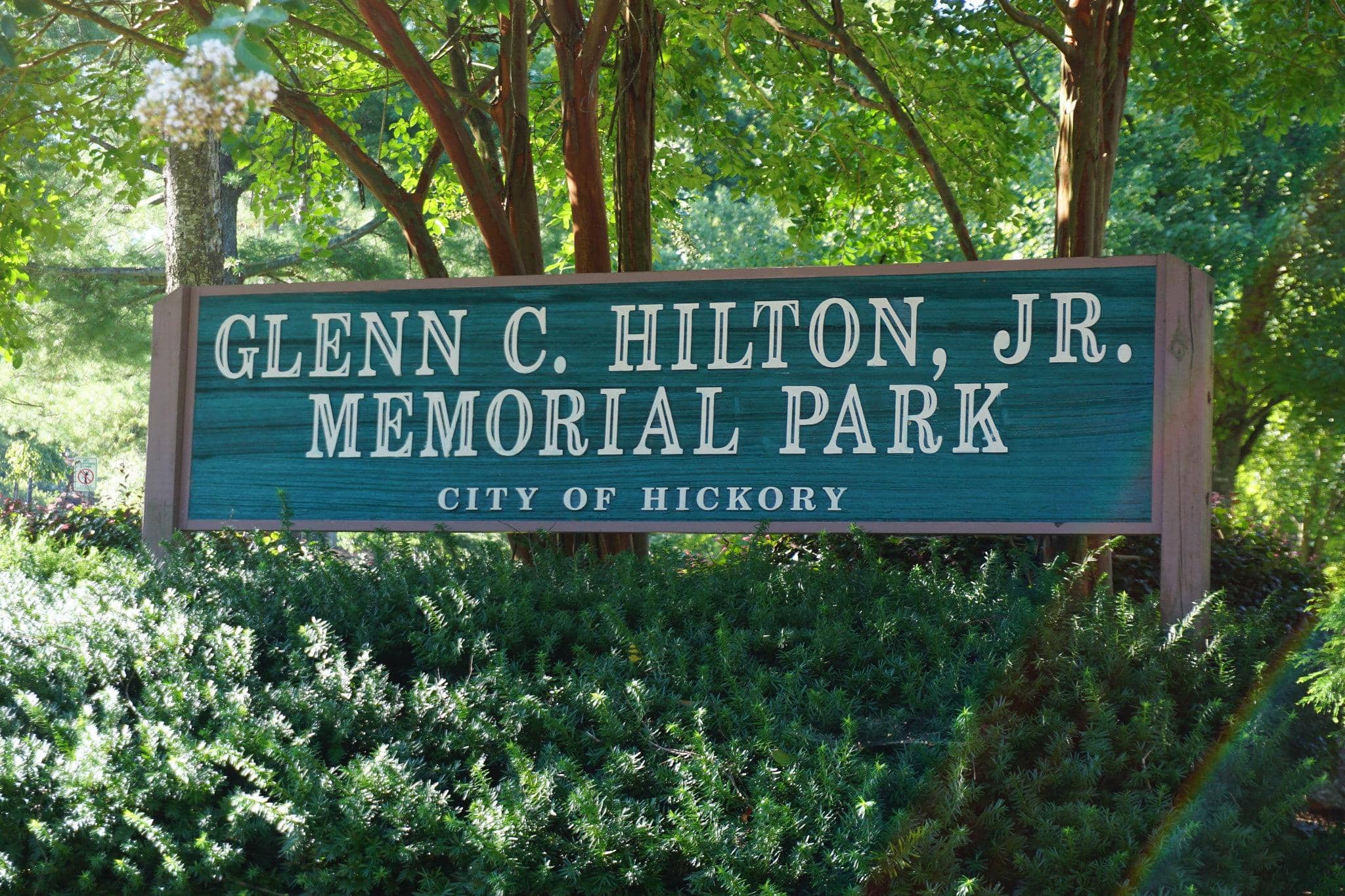 If you're looking for some outdoor fun, then you should head over to the Glenn C. Hilton, Jr. Memorial Park.
It has two playgrounds, a 24-hole disc golf course, a memorial garden, a canoe launch, and horseshoe pits for recreation, and five picnic shelters that include tables and grills, restrooms and a gazebo.
But the major attraction is the walking trail, which is both paved and lighted, features a nature boardwalk and a 2-mile loop.
It's also a good place to go if you're in the mood to meet some other adventurous, outdoorsy souls because it's a pretty popular path and you're likely to see someone along the way.
You can even bring your pooch, as long as you keep your fur baby on a leash!
Address: 2000 6th St NW, Hickory, NC 28601, United States
Valley Hills Mall Hickory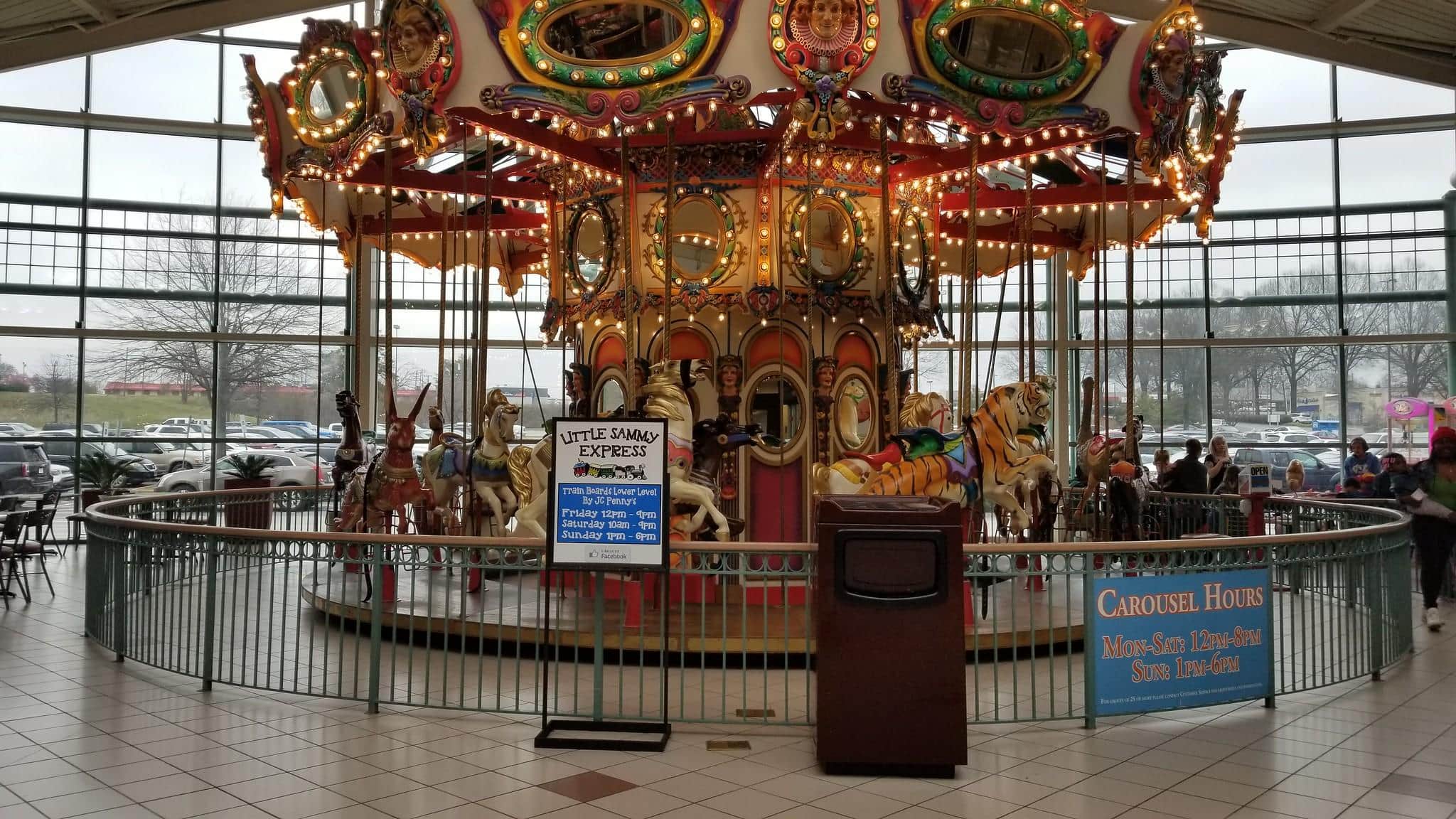 If you want a relaxing outing, consider a day of shopping at the Valley Hills Mall. It features 75 different stores and 9 different restaurants.
You can find all of the typical stores, like Aeropostale, American Eagle Outfitters, Bath & Body Works, Bed Bath & Beyond, Claire's, Dillard's, Foot Locker, and Hot Topic.
And if you get hungry there are several restaurants to choose from, including Bubble House for some bubble tea, Chick-fil-A, Emerson's Coffee, Mini Melts ice cream, Nori Japan, Pretzel Cafe, Old Skool Burgers and more.
Make sure to check out their events page to find out if there are any fun events you don't want to miss before you plan your next visit!
Address: 1960 US Hwy 70 SE, Hickory, NC 28602, United States
Catawba Science Center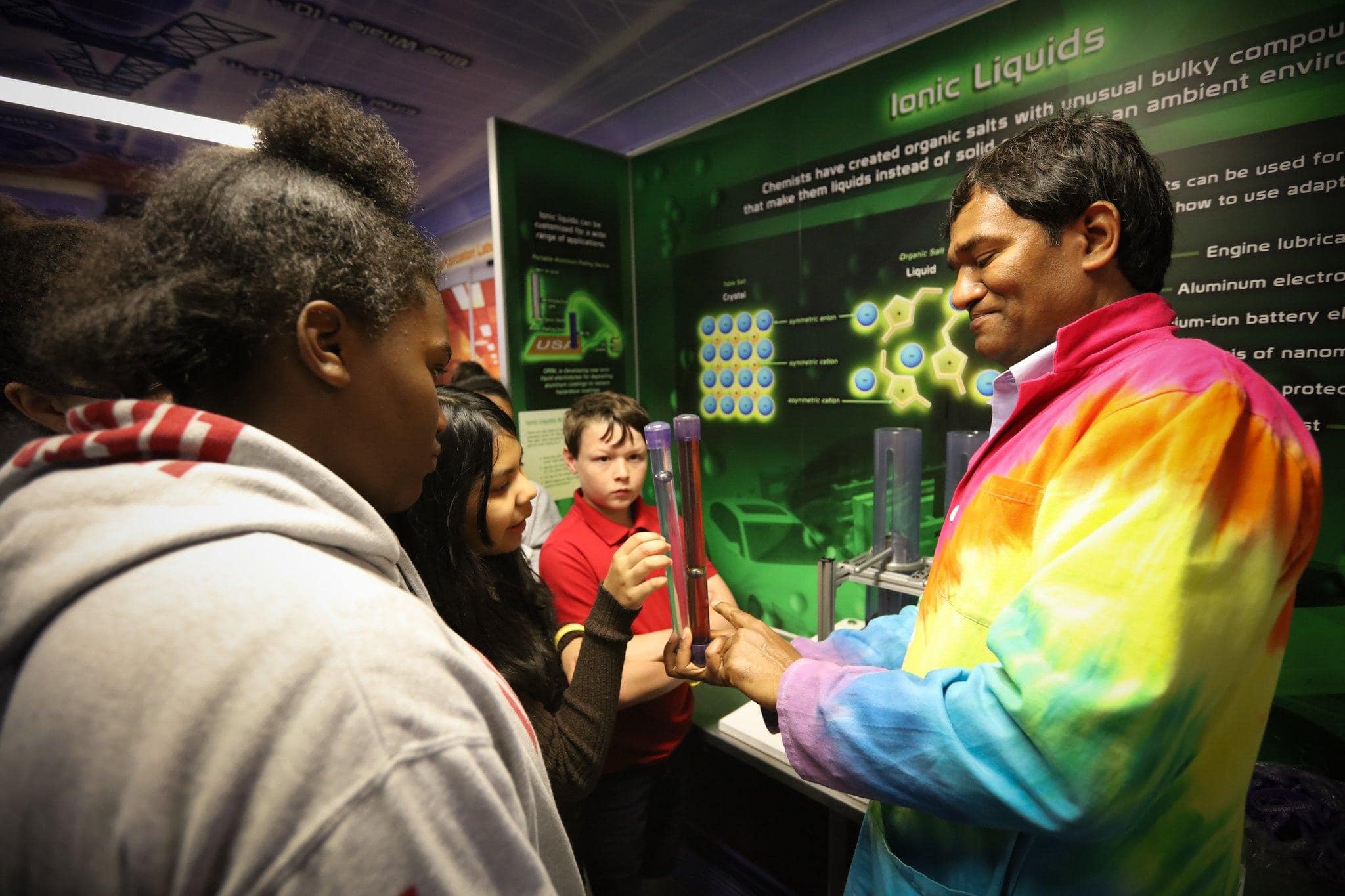 Science lovers should definitely add the Catawba Science Center to their list. It's a family-friendly learning experience with something for all ages.
They have exhibits to let you explore natural, physical and earth sciences, and have more than 18,000 square feet of exhibits.
If you're into aquatic life, they have aquarium exhibits that feature both marine and freshwater habitats, and you can even touch stingrays and sharks.
They also have a decent-sized planetarium with 65 seats where you can take in astronomy talks, or catch a digital presentation.
Check out their website because they also have rotating exhibits and events throughout the year!
Address: 243 3rd Ave NE, Hickory, NC 28601, United States
Kiwanis Park
The Kiwanis Park is a great place to take the kids. It's got two nice, colorful and big playgrounds.
One of those is the Zahra Baker All Children's Playground and treehouse, which is a wheelchair accessible treehouse.
The city of Hickory has actually worked to make the Zahra Baker All Children's Playground accessible to all children, as its namesake suggests.
Zahra Baker was a local 10-year old girl with a prosthetic leg and hearing aids which she wore after surviving bone cancer, only to die under tragic circumstances later.
The park also features the Charles D. Dixon Memorial Splash Pad, which is a great way to cool off for the whole family, as well as four lighted baseball fields, a tennis court, two batting cages, an outdoor basketball court, two concession stands, two picnic shelters (complete with grills and tables), restrooms, and a walking trail.
✅ Also Read Things to Do in New Bern NC
Address: 805 6th St SE, Hickory, NC 28602, United States
Hickory Museum of Art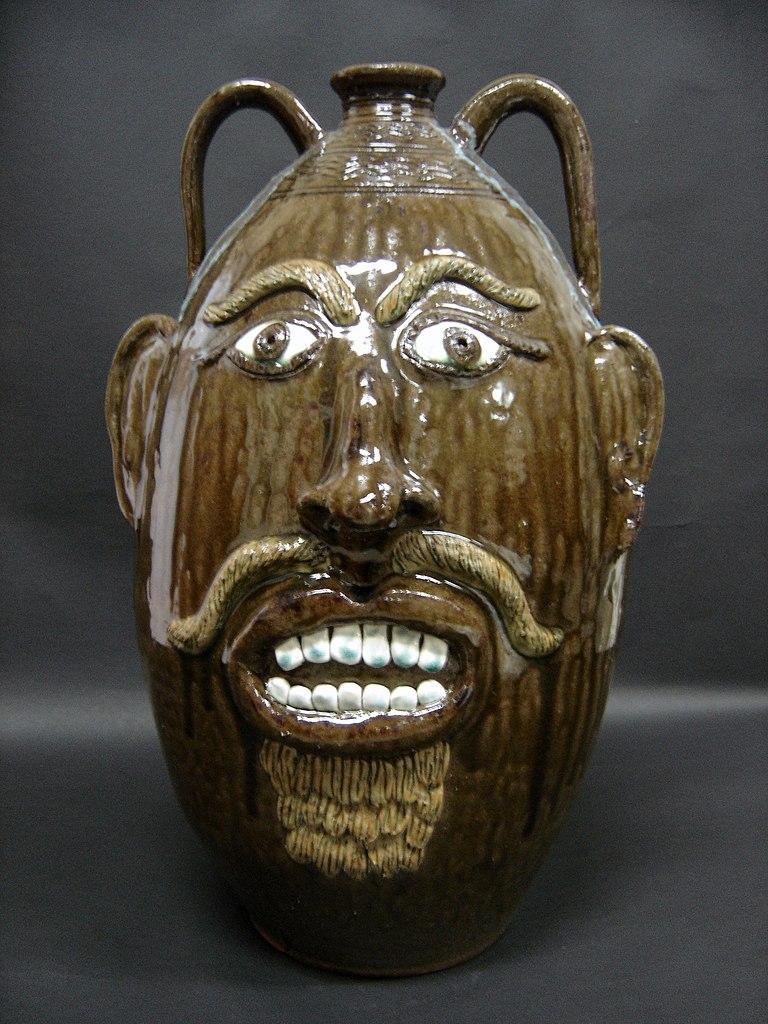 Whether you're interested in history or art, you'll find something to love at the Hickory Museum of Art.
It's the state's second-oldest art museum, and it's the first Southeastern museum that started collecting American art.
Not only are there art exhibits, both permanent and rotating, they have different events, and you can even take classes!
Check out their page for a list of events and their current exhibits.
Address: 243 3rd Ave NE, Hickory, NC 28601, United States
Hickory Aviation Museum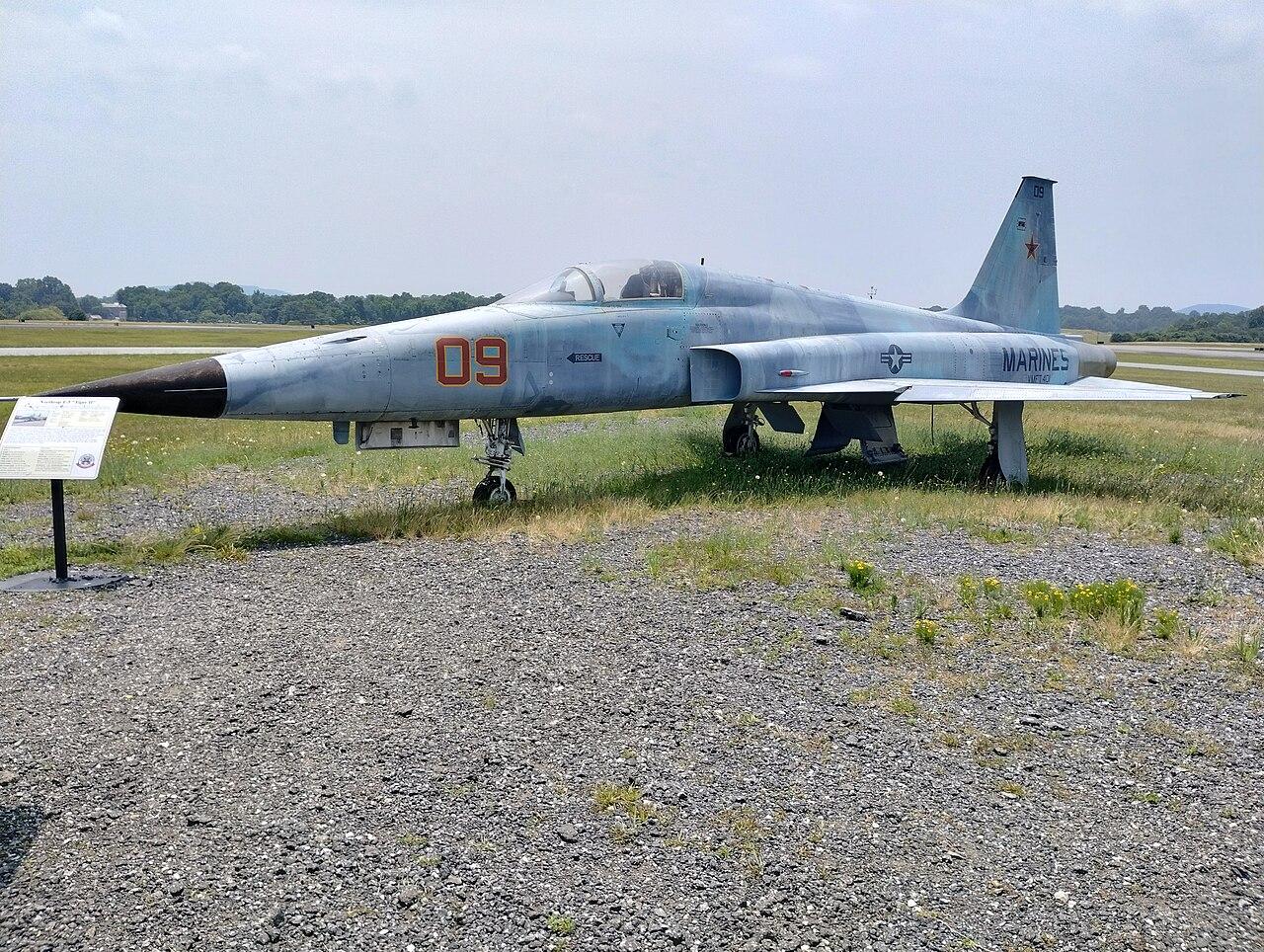 Whether you're a fan of all things aviation, a history buff, looking for something for the kids to do, or just want a fun and interesting outing, you'll find it all at the Hickory Aviation Museum.
The museum has exhibits and memorabilia that ranges all the way from WWII to 2020, and they frequently swap out exhibits and the aircraft.
One of the unique exhibits is about Bill and George Preddy, or should I say Major George Preddy, both of whom served in the U.S. Air Force in WWII and were North Carolina natives.
If you get the chance, check out the Curtiss XF15C-1 Stingaree while you're there for a unique, vintage aircraft experience.
Address: 3101 9th Ave Dr NW, Hickory, NC 28601, United States
The Shuford House & Gardens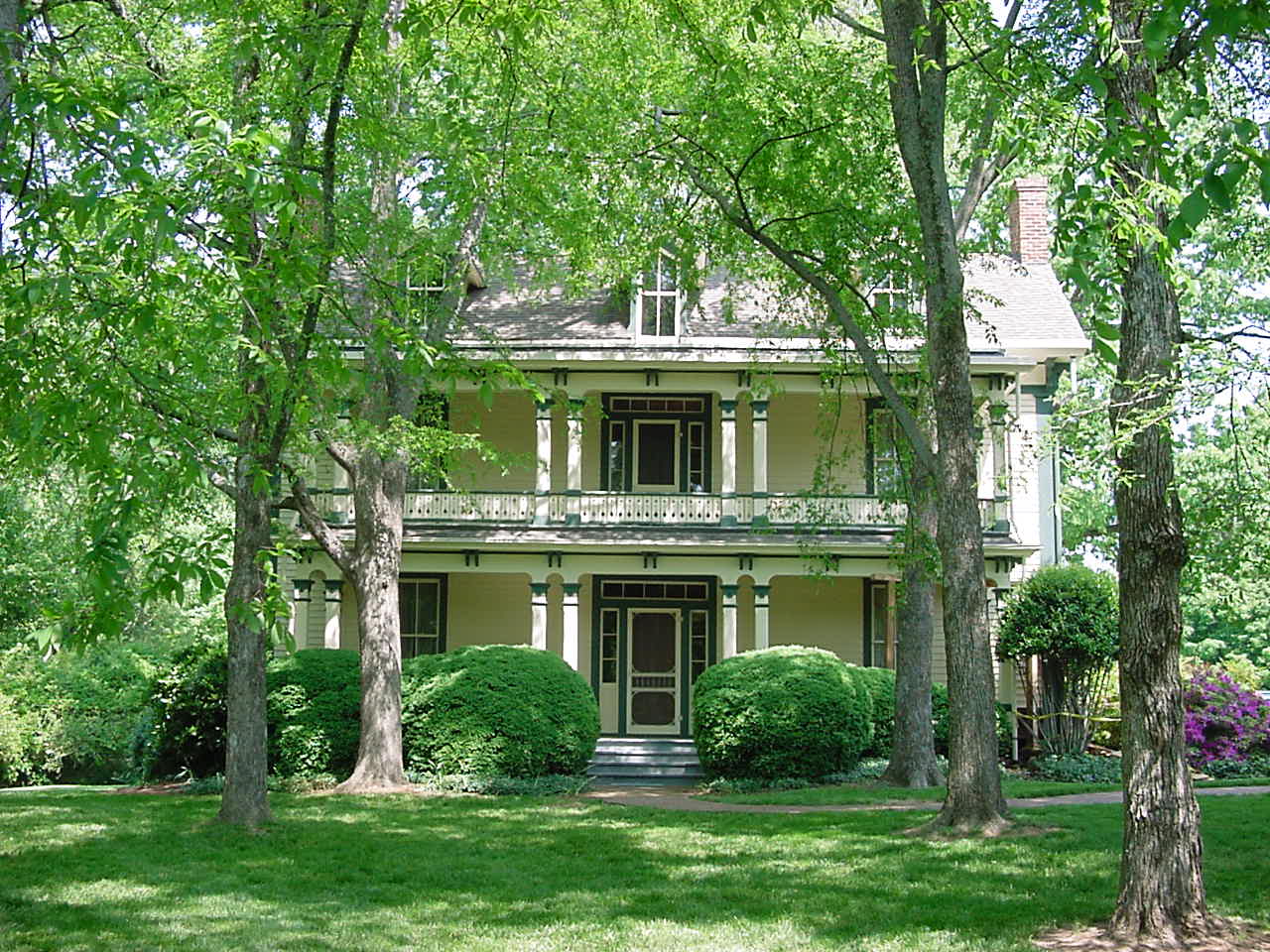 If you know the history of Hickory, North Carolina, then you likely know that one of the founder's was named Shuford. But this isn't his house, so don't get that confused.
It was actually built in 1904, but it was built near some other historic structures in the area and it's now been updated to be a historic house museum.
It's also on the National Register of Historic Places.
Not only is it a beautiful historic house, it has a formal courtyard with garden and large fountain areas.
Make sure that you check ahead and make an appointment before you go because it's typically rented for weddings, parties and the like, and while the house is usually open to the public during these events, the garden and courtyard aren't.
And it's also worth mentioning that this isn't a pet-friendly venue.
✅ Also Read Things to Do in Greenville NC
Address: 534 3rd Ave NW, Hickory, NC 28601, United States
Lowes Foods City Park
The Lowes Foods City Park is an attractive and well-maintained park, and an excellent thing to do if you happen to be downtown.
It's relatively new to the city, having only been open since 2017. It's a brilliant combination of modern art and natural elements.
There are lots of interactive elements for the kids, as well as new and modern playground equipment.
There are educational, art, and even musical elements (there's a big xylophone feature with tubes that you can play music on!).
And one of the most exciting features for the little ones is what the city refers to as "an interactive water feature", which is actually a splash pad!
Address: 300-326 Main Ave NW, Hickory, NC 28602, United States
Hickory Crawdads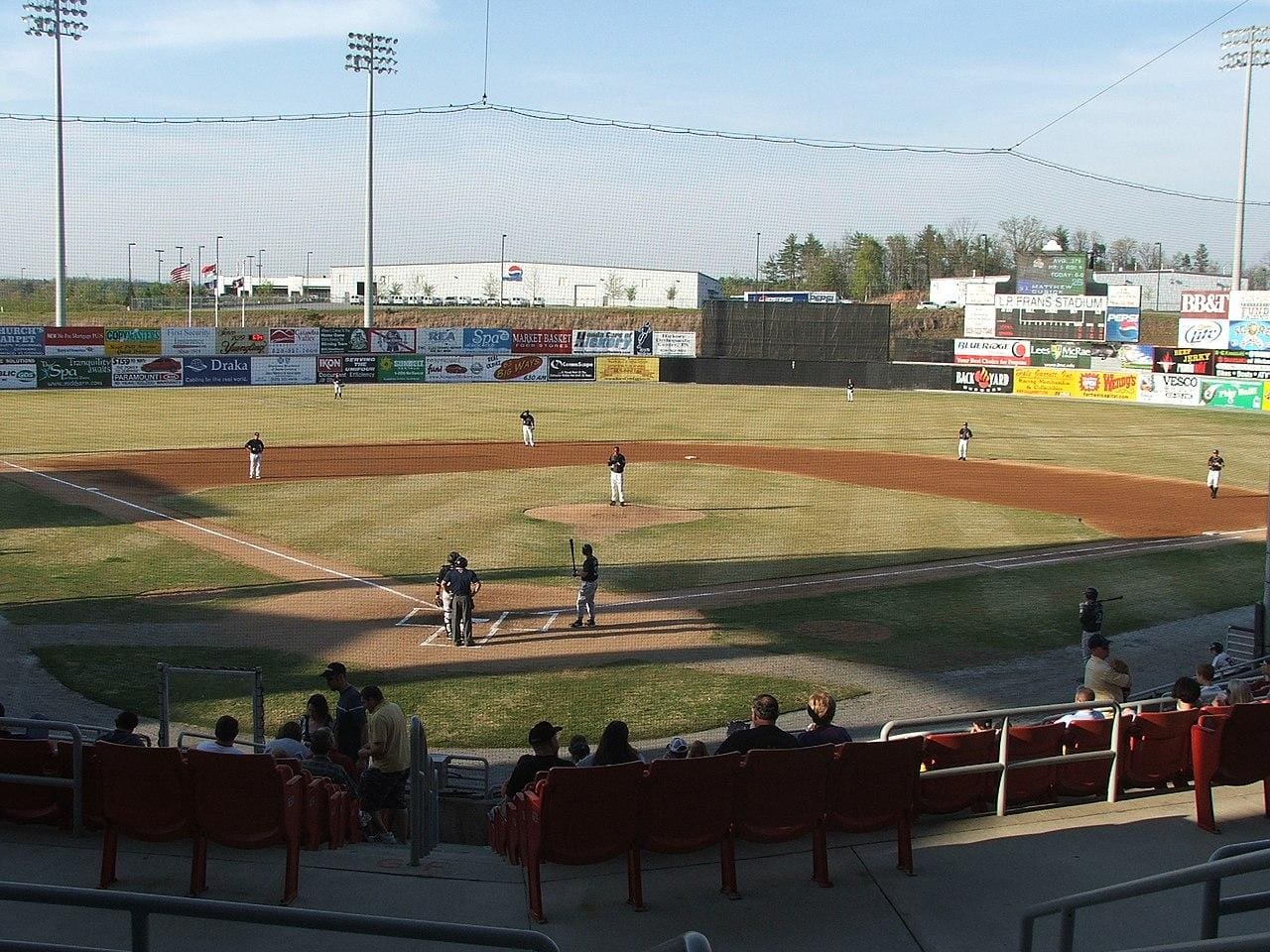 Sports fans and anyone looking for something a little different to do in Hickory should definitely check out the Hickory Crawdads, or the 'Dads as locals call them.
They're Hickory's own Minor League Baseball team which was formed in 1993.
You can catch home games in Hickory at the L.P. Frans Stadium, usually from April to September, but of course the dates vary from year to year.
You can check out their upcoming schedule here.
Historic Oakwood Cemetery, Hickory NC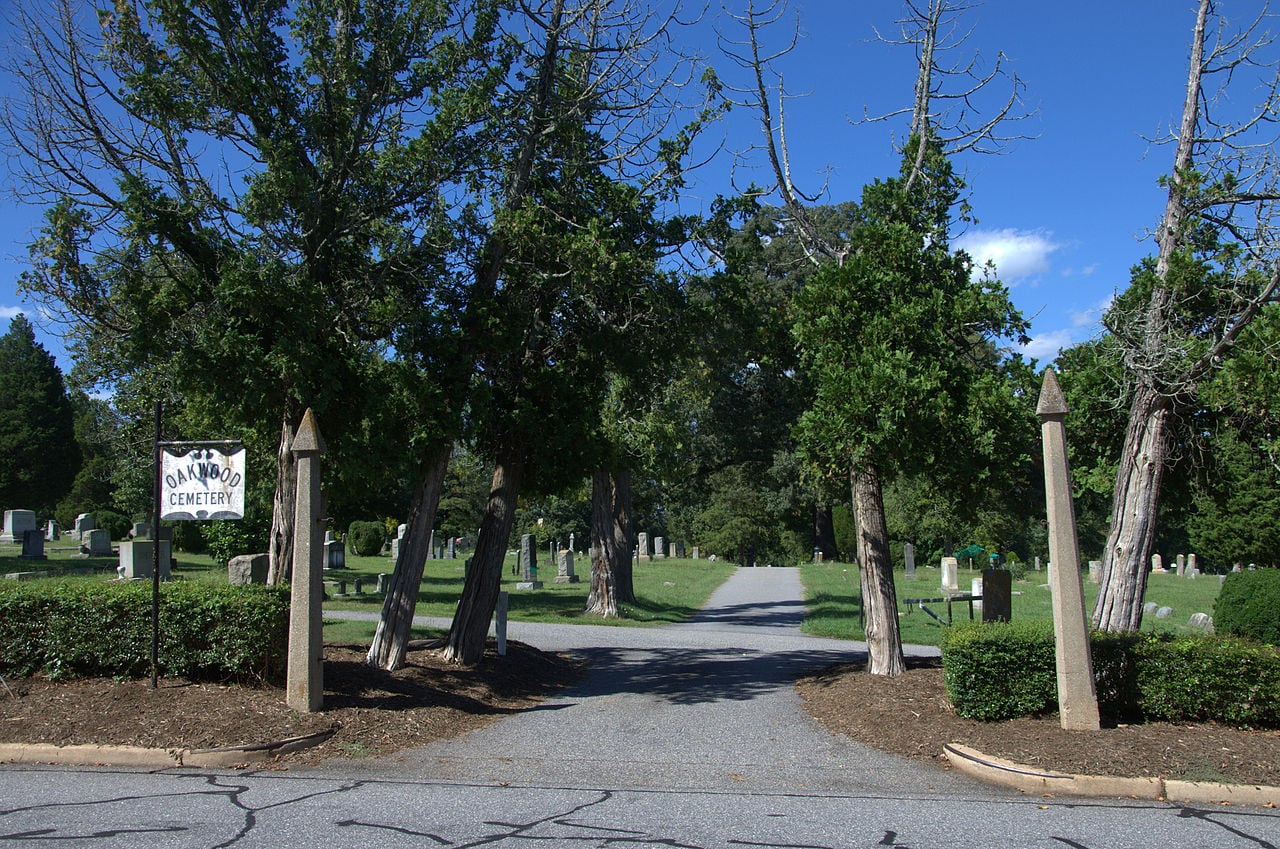 Oakwood Cemetery is a stately historic cemetery that's worth a stroll.
You don't have to be a taphophile (someone that's interested in cemeteries and gravestones) or a goth to find beauty in this attraction.
It's 72 acres, and it's been an active burial space for more than 200 years. It's still active, too!
There's a community mausoleum, as well. Because of its long-standing history, a lot of historical North Carolina natives are laid to rest here, so it's a learning opportunity, as well.
Check out the Events Page to take part in unique events or tours.
You'll need to do some planning if you want to visit because they're closed between 5-6pm EST.
✅ Also Read Things to Do in Gastonia NC & Gaston County
Address: Oakwood Cemetery, 504 4th St NW, Hickory, NC
Harper House/Hickory History Center
The North Carolina Department of Archives and History states that the Harper House has "the finest Queen Anne interior styling in the entire state."
Therefore, if you're interested in shows like Downton Abbey or Bridgerton, this attraction is right up your alley.
It was built by Daniel Shuler in 1887.
He was from Michigan, but came to Hickory and founded their first bank. It's a great way to get a glimpse of what Victorian life was like in the South.
Lyerly House is also on the property, and it's worth noting that there's an admission fee for the Harper House, though not for the Lyerly House.
And you can take guided tours.
Address: 310 N Center St, Hickory, NC 28601, United States
Bunker Hill Bridge NC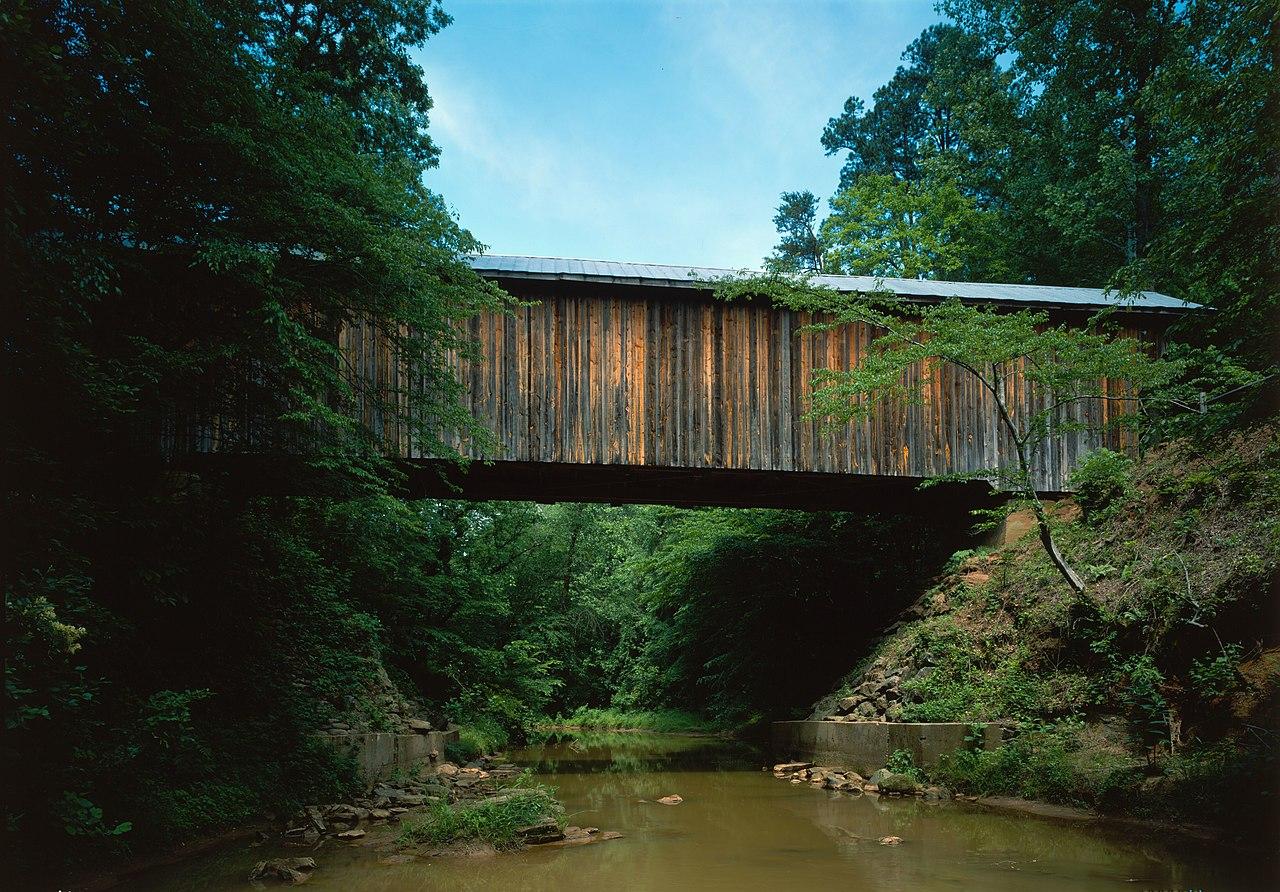 Bunker Hill Bridge provides a unique and rustic photo opportunity for social media influencers, vacation souvenirs, engagement, wedding and graduation photos, or just everyday people who want to update their profile pics.
It's a wooden, covered bridge that sits atop Lyle's Creek.
This means it's a fun hangout for kids, as well, because of course a covered bridge is something new to explore.
It's definitely unique because it's one of only two original covered bridges in the state.
It was designed by Herman Haupt, who was a renowned engineer during the Civil War.
You can even take a scenic hike across the bridge, as well, because it's part of the Carolina Thread Trail.
✅ Also Read Things To Do in Jacksonville NC
Address: 4160 US-70, Claremont, NC 28610, United States
Catawba County Museum of History Newton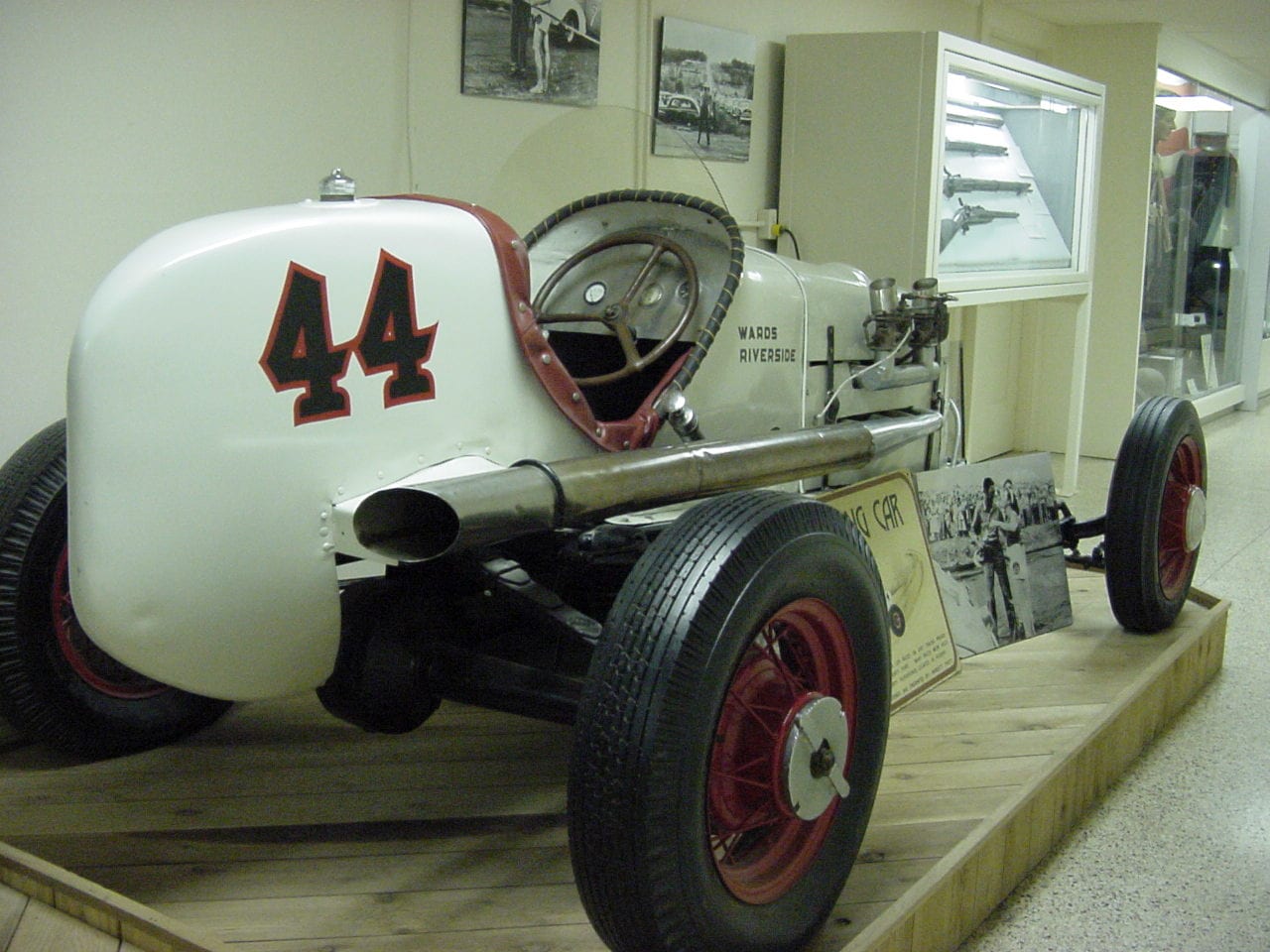 The Catawba County Museum of History is a fun-filled outing for the whole family.
The location itself is historical because it's the former Catawba County Courthouse (from back in 1924).
There are lots of different types of exhibits that range everywhere from a British red coat from the Revolutionary War, which is a rare find because it's one of the only few still in existence.
Additionally, there is a race car from the 1930s, a range of pottery from the Catawba Valley, a load of agricultural tools that were made and forged (the crafter even dug the iron ore by hand), and a whole collection of furniture that was crafted locally.
Check out the museum's Facebook page for information about new exhibits.
Address: 30 N College Ave, Newton, NC 28658, United States
Geitner Park
For a more scenic park with a water feature, check out Geitner Park.
Lake Hickory runs along it, providing breathtaking views.
It currently features a paved bikeway, a boat launch ramp, a fishing pier, a gazebo and restrooms, as well as nature trails and walking trails that tie into the Lake Hickory Trails and the Riverwalk.
At some point in the future the park is scheduled to be renovated and renamed the Diedra Lackey Memorial Park, with additions such as a lake house to accommodate both public and private events, more trails, an outdoor amphitheater, a conservatory, an event terrace situated on Lake Hickory, and memorial gardens.
Address: 2035 12th St Dr NW, Hickory, NC 28601, United States
Olde Hickory Tap Room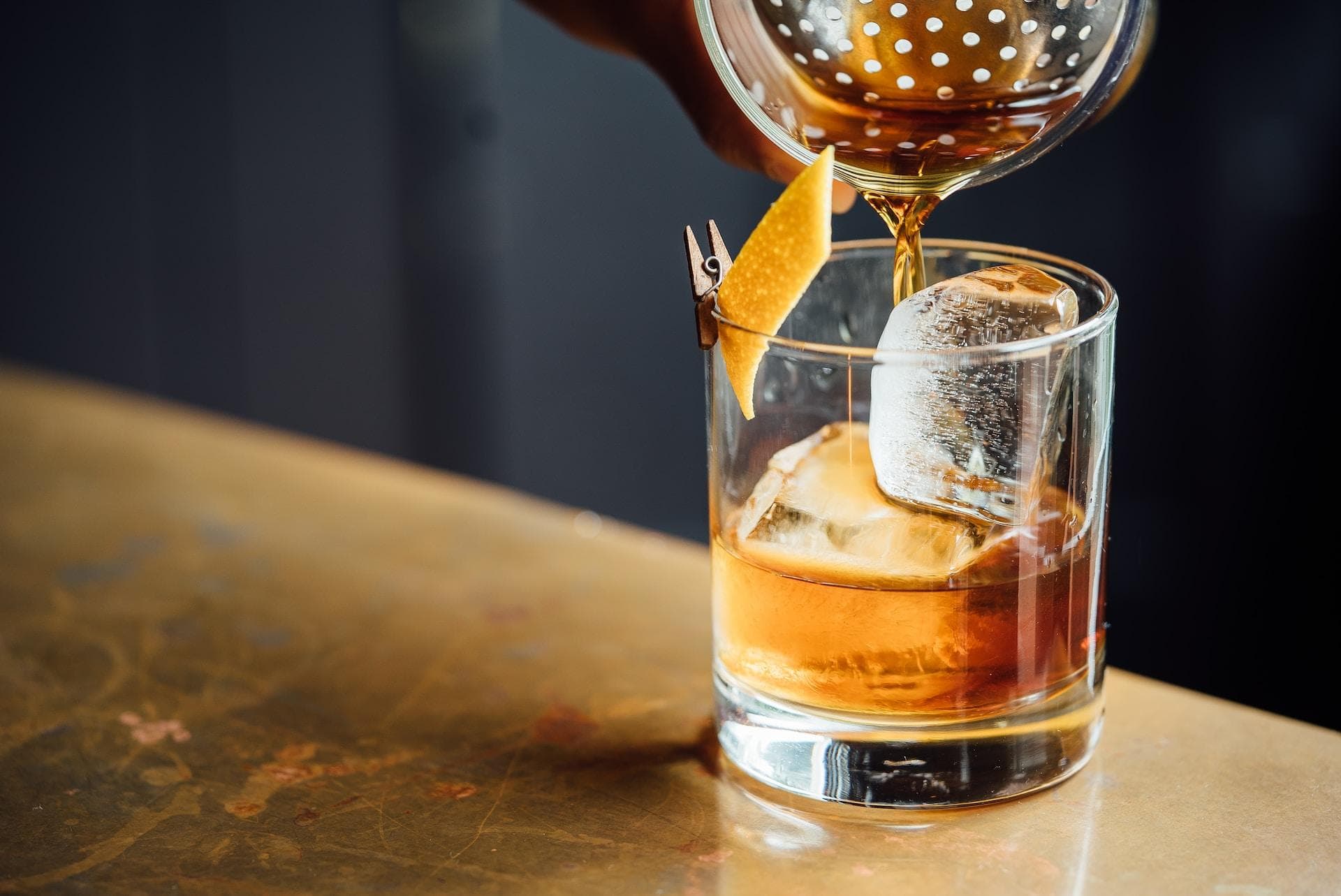 It makes sense for a town that was started with a tavern to have at least one restaurant and bar, which is exactly what the Olde Hickory Tap Room provides.
It's an independently owned restaurant, and they have a selection of pub food.
You can get some specialty pizzas, like the Old Hickory Special or the Maui, or enjoy one of their burgers.
They've got a selection of sandwiches to choose from, including a crab cake sandwich.
They also serve a selection of locally brewed beer and have a full bar, and they host live music.
Check out their Facebook page for their specials.
Address: 222 Union Square NW, Hickory, NC 28601, United States
Conclusion
Hickory, North Carolina is a city with a long history.
There's a ton of natural beauty to be found here, and you can really take in the Great Outdoors if you're into outdoor activities.
But there are also so many attractions to check out that you won't be bored, whether you're visiting Hickory, or a long-time resident, there's something for everyone on our list of things to do in Hickory, NC!