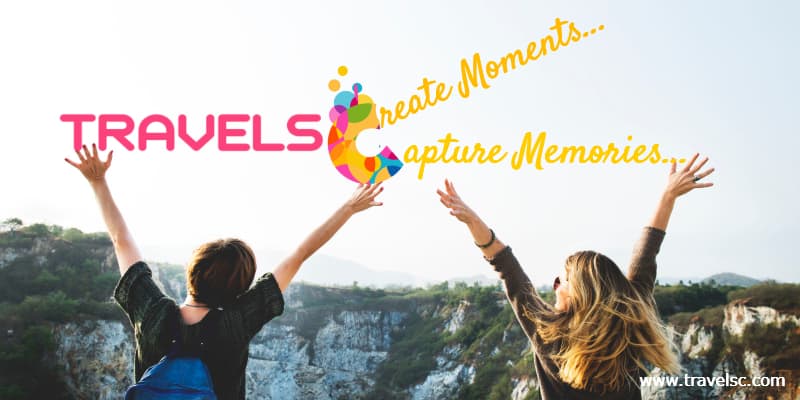 Welcome to TravelsC.com – The Ultimate Travel Guide!
"Travelsc" is a short form of "travel's celebration." Travel itself is a celebration, and we celebrate every moment of it.
If you are reading this page then, just like us, there is a yearning inside you to TRAVEL.
Yes, we love to travel and share our experiences and inputs with you so that the wanderlust within you gets satiated.
Our daily lives are just like a hamster wheel, going round with no positive end in sight.
Needless to say, all of us want a bit of joy and freedom and a break from our monotonous lives.
Who would want to miss a chance to slip into a hammock on a sunny day with an iced drink in hand? Or maybe you are looking forward to something more – an adventure trip to Machu Pichu, a 2 week trip to Australia or the long desire to enjoy the natural beauty, mountains and historical sites of Eastern Europe.
How did all this start? – Travel's Celebration
We have compiled the much loved 'City Guides' to almost all your favorite destinations across the world and a host of feature articles that will focus on the most intriguing experiences and nightlife activities.
We will be covering popular restaurants, awesome hotels and great things to do for every city and town!.
We all love weekend breaks but what makes our blog unique is the classification of cities as per a particular theme.
Also, do not miss our special features on romantic destinations and budget city breaks.
Want to Follow Us?
All our readers can catch up with all our posts via,
or simply subscribe to the RSS feed.  
We are also on Instagram; so you can catch all the latest photos and highlights here.
Do you want to be part of our journey?
It is our passion to travel hard and travel smart and our team members undertake a lot of journeys to find out in-depth information about each and every place.
The concept of travel is not limited to packing bags and just being nomadic.
It is a feeling about living a full life, being connected to a lot of wonderful people and being able to create and share memories.
We will inspire you to create moments that will simply change the way you think and feel and help you impact the world in a positive manner.
All of us travel to escape from the daily drudgery of our lives and here we help you to reconnect to what you really love.
We are serious travel addicts and we expect that we will be able to instill the same level of enthusiasm and passion for travel in you through our blogs written by our in-house team which comprises of some of the best minds in the industry.
If you are frantically looking for a place to fuel your desire to travel and travel well then you are in the right place.
So join us on hour journey by simply clicking here
Thanks for stopping by!