Jacksonville, North Carolina is a beautiful place with a storied history and a bustling tourist industry.
And lucky for you, that means there's a TON of different things to do in Jacksonville!
Whether you want to get your patriotism on at a memorial, let the kiddos have some fun, eat some exotic food, learn some history, get your shopaholic fix, nurture your love for animals, have an adventure or just have a relaxing beach day, you can find it all in Jacksonville.
Here are Best Things To Do in Jacksonville, North Carolina.
Lejeune Memorial Gardens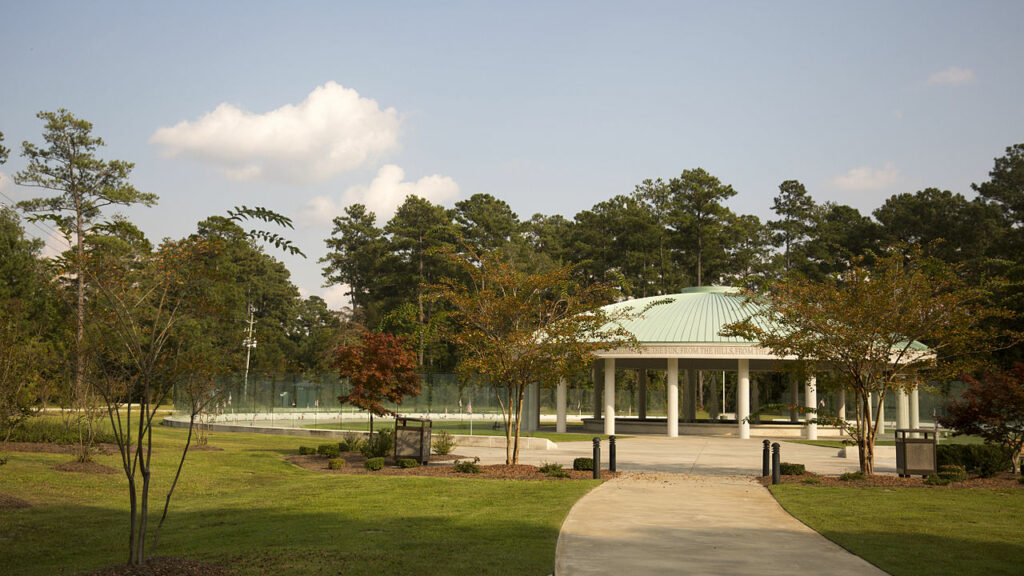 If you're looking for a patriotic way to spend time in Jacksonville, or maybe you've planned your trip around the 4th of July or Memorial Day, then you can't go wrong with the Lejeune Memorial Gardens.
There are several military monuments throughout, including the Onslow Vietnam Veterans Memorial, the 9/11 Memorial Beam from the World Trade Center, the Montford Point Marine Memorial and the Beirut Memorial.
And, the Lejeune Memorial Gardens Greenway & Trail connects the civilian portions of the gardens to paths used by marines at Camp Lejeune, which is the Marine base in Jacksonville.
Address: 109 Montford Landing Rd, Jacksonville, NC 28540, United States
African American Heritage Trail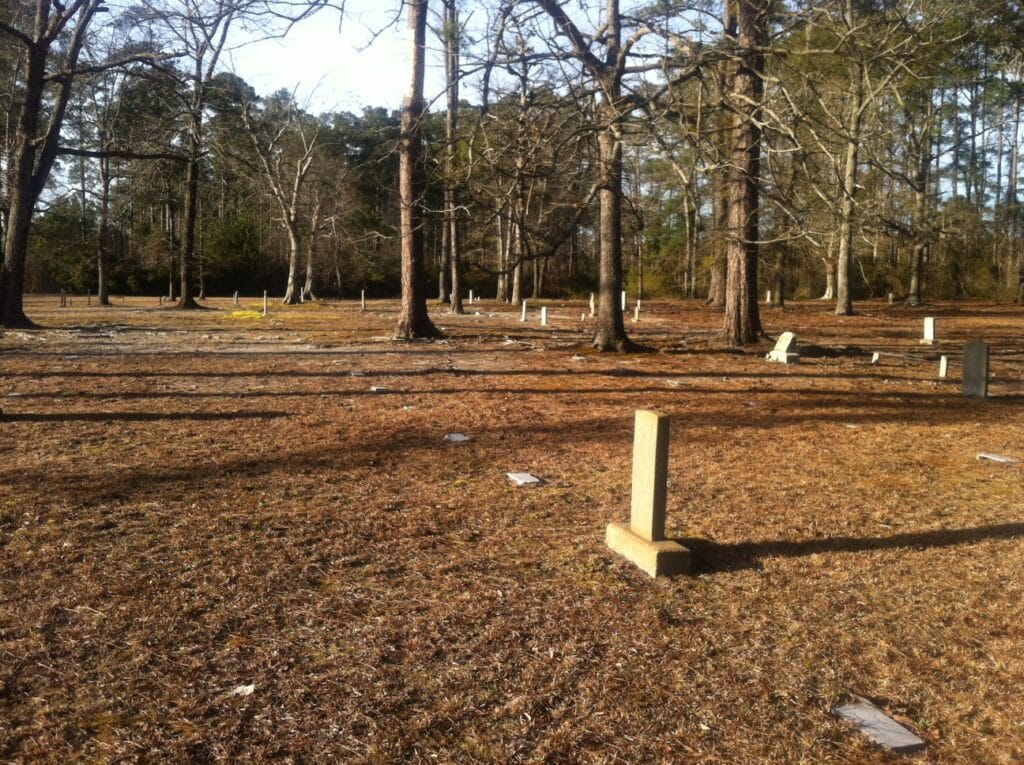 History buffs will love this attraction!
The African American Heritage Trail is a project that was developed with the cooperation of several different government agencies, like the Business Diversity Council, which is featured on the trail because it was established by a local African American woman named Linda L. Richardson.
Other landmarks featured on the trail are Georgetown High School (which was the only Black high school in the county), Sandy Run Missionary Baptist Church (first built as a log church in 1864, then upgraded in 1953), the Verona Loop National Cemetery (an African American cemetery), and more!
Learn more about this from Onslow County Tourism Website.
You can start this trail from the Linda Richardson Memorial location.
Location: 1099 Gum Branch Road, Jacksonville
Lynnwood Park Zoo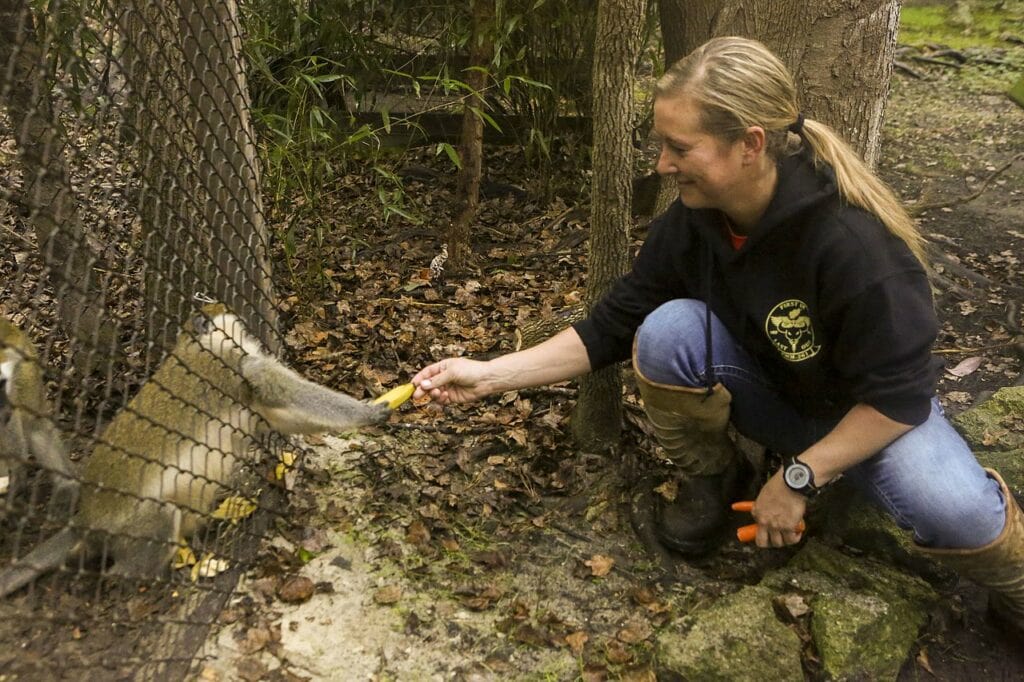 Who doesn't love a zoo? This is great family fun, an interesting date, or simply an animal-lover's dream excursion.
The Lynwood Park Zoo boasts more than 500 different animal habitats, ranging from reptiles, mammals, birds and more.
The zoo itself has an interesting history, having been owned and established by a veteran in 1990, and many of the animals have been rescued, are rehabilitated but aren't suitable or ready for release, or came from private owners,etc.
That means that almost every animal in the park has its own history, and you can ask keepers and volunteers to learn about each animal's story!
Address: 1071 Wells Rd, Jacksonville, NC 28540, United States
Zing Zumm Children's Museum
If you're traveling with littles, then one of the first stops you should make is to the Zing Zumm Children's Museum!
There are tons of hands-on exhibits for the kids to explore, play and learn in, including weather, space, train, puppetry, construction, farm and apiary, veterinary, several grocery and cooking, gym, finance, dental, and camp exhibits!.
They can also challenge their adventurous side on the climbing wall, or get some scientific thrills with the Zing Zumm Amaze- Ball.
Address: 625 New Bridge St, Jacksonville, NC 28540, United States
Bowlarena Lanes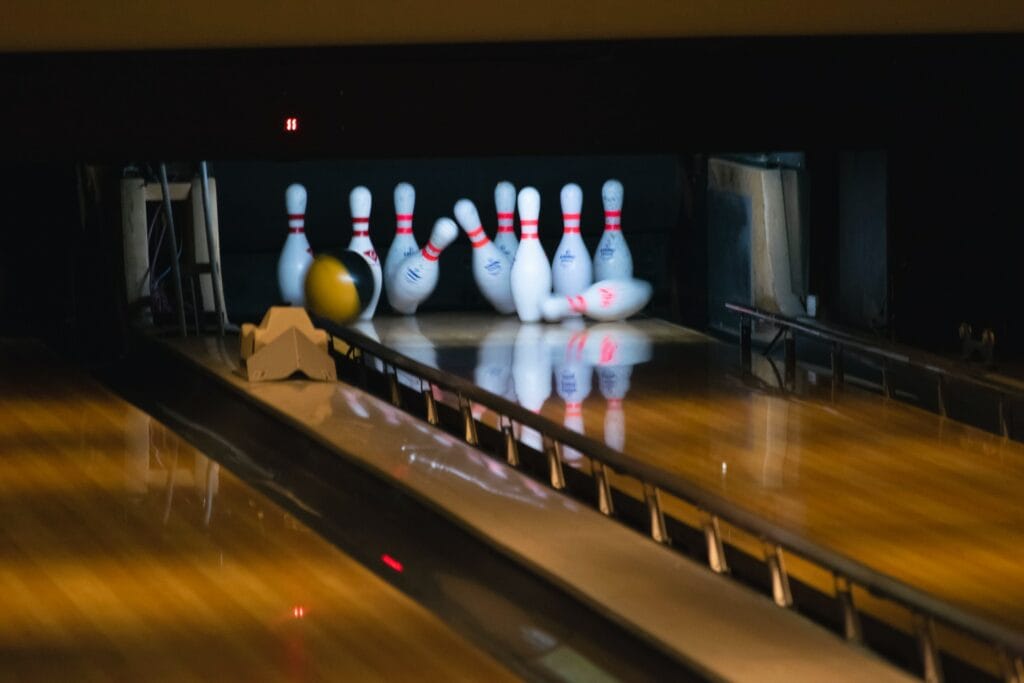 BowlArena is a family-owned bowling facility. It was started in the 1950's by Roger Douglas and a group of his friends and fellow Marines.
It's since been handed down to the next generation, and some updates have come with that, like touch screens.
In addition to numerous bowling lanes, there's also shoe and locker rental, an arcade, a bar, and a snack bar.
Just be aware that there's a lot of league bowling there, so if you want to go on the off-hours you may want to check their website for dates and times!
Address: 433 Western Blvd, Jacksonville, NC 28546, United States
Tryon Palace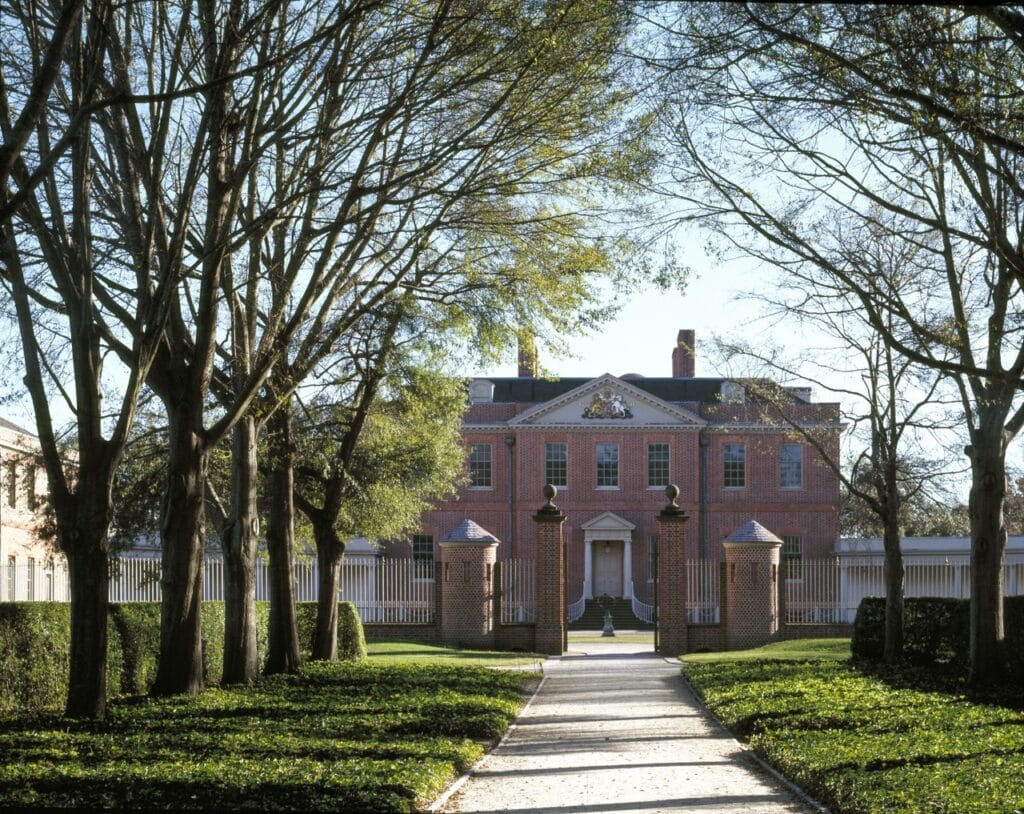 This is another attraction you should visit if you're interested in History, or if you're fond of shows and literature like Downton Abbey, Bridgerton, or Pride and Prejudice!.
Built back in the 1770's, Tryon Palace was the first capital of North Carolina all the way back when it was a colony and the British monarchy had appointed William Tryon as the Governor.
After the American Revolution, it hosted the initial sessions of the General Assembly.
The palace itself is a beautiful public building, but a visit would not be complete without a stroll through the Palace Gardens.
A sprawling 16 acres of land hosts Colonial Revival style landscape full of flowers, hedges and ornately designed paths.
Because of the luscious flora, don't be surprised to spot some fauna along your way!
Address: 529 S Front St, New Bern, NC 28562, United States
New River Waterfront Park
If you're a fan of boating or fishing, then you should definitely check out the New River.
Fishermen consider it to be one of the best rivers in the whole country to catch smallmouth in, although there are lots of different types of game fish in it, like trout, bass, muskellunge, walleye, bluegill, crappie, carp, and both channel and flathead catfish.
According to experienced anglers, it's better to fish the river from a boat because it's so large and there's so much area to cover, but you can cast off right from the dock if you choose!.
If you get bored and need a break from the water, there are benches, picnic tables and a lighted boardwalk in the New River Waterfront Park!
Address: 100-198 Riverview St, Jacksonville, NC 28540, United States
LP Willingham Waterfront Park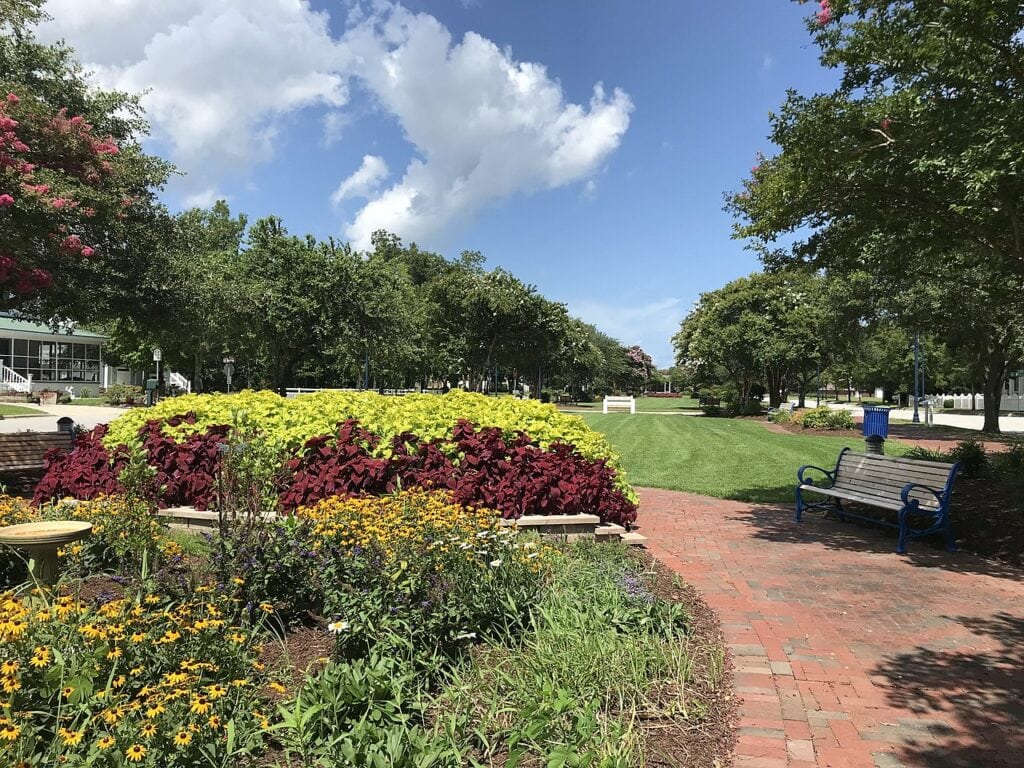 LP Willingham Waterfront Park is just 700 meters from New River Waterfront Park.
There are an astounding 5 whole parks that are located along the New River and Wilson Bay.
They offer not only access to the waterways, but also walking and biking paths, picnic shelters and gazebos for gatherings and peaceful outdoor relaxation, hiking trails and greenways.
There are frequent festivals and events at these parks, too, so you may want to check online to see what's going to be happening while you're there!
Address: 36 W Railroad St, Jacksonville, NC 28540, USA
Hammocks Beach State Park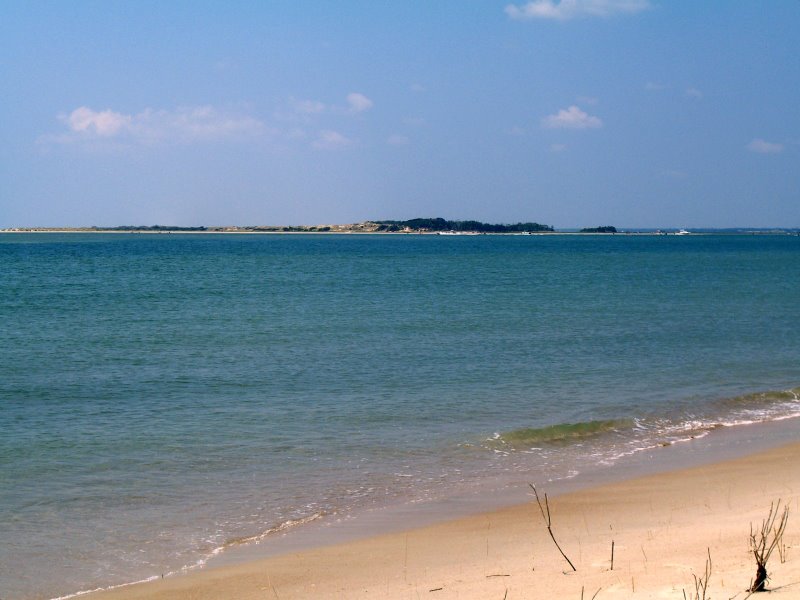 This state park is an excellent excursion for anyone looking for a more active outing.
Some of the things you can take part in include hiking on one of its many trails, paddling, swimming and fishing.
There's a camping area, a concession stand, a bathhouse, a visitor center and different exhibits, an auditorium, a gazebo and picnic shelter.
You can even rent canoes, paddleboards and kayaks, and they offer both guided paddleboard and kayak tours.
There are picnicking areas, and it's an excellent spot for birdwatching. Hammocks Beach State Park is a great way to spend time by the ocean for more active and outdoorsy types.
Address: 1572 State Rd 1511, Swansboro, NC 28584, United States
Altitude Trampoline Park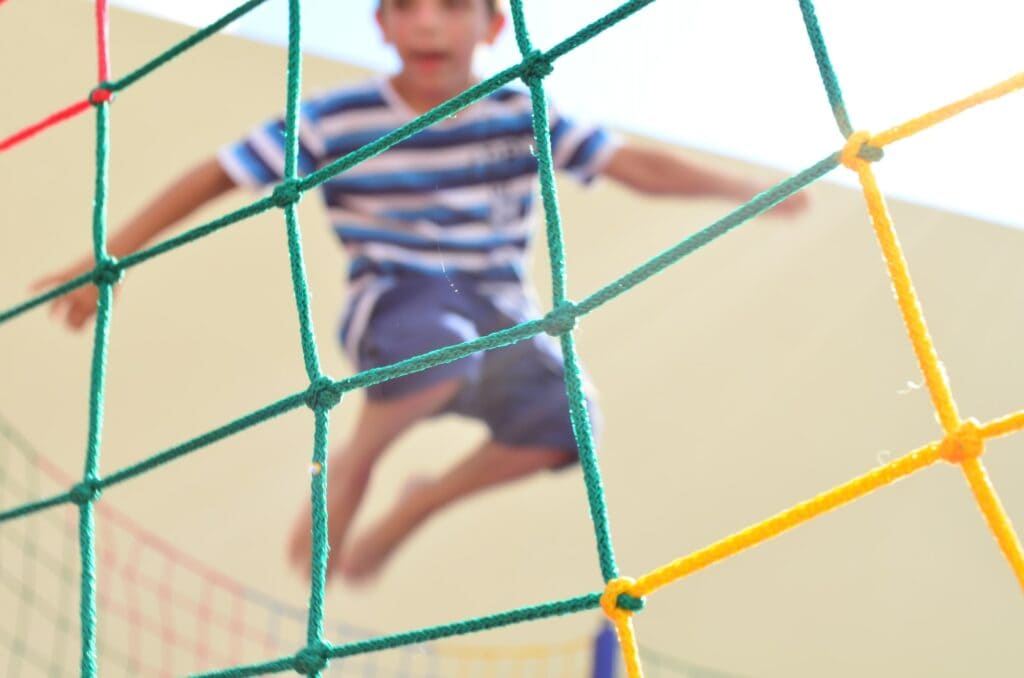 This is high-flying fun for the whole family!.
Some of their attractions include climbing walls, a battle beam, a foam pit, dodgeball, a foam pit high dive, wall-to-wall trampolines in the main court, a tumble track for tumbling, flipping, cartwheeling, and other feats of gymnastics.
They also have a performance trampoline area where you can jump as high as 8 feet.
Additionally, there's "The Sweeper," which is a padded arm attached to a spinning wheel that you can avoid by strategically jumping on the trampoline, as well as a kid's court for younger kids.
So whether you just want to hop around and have fun, get into some aerial acrobatics, or feed your competitive side, you'll find something at the Altitude Trampoline Park!
Address: 1030 Henderson Dr, Jacksonville, NC 28540, United States
Old Train Depot Jacksonville NC
Back in the late 1800's, a railroad was completed from Wilmington, Nc to New Bern.
Of course, that passes through a lot of Jacksonville. It was eventually dismantled in the 1980's. Often lumber was carried by steam and diesel locomotives, as well as passengers, from Onslow.
In a particularly amusing anecdote, one resident recalled buying fireworks from Ohio and having them delivered by steam engine in 1952.
You can still find pieces of the now-defunct track all over Jacksonville, and visit the old train depot on Kerr Street.
Address: 650 Mountain Street Northwest Jacksonville, AL 36265
Jacksonville Mall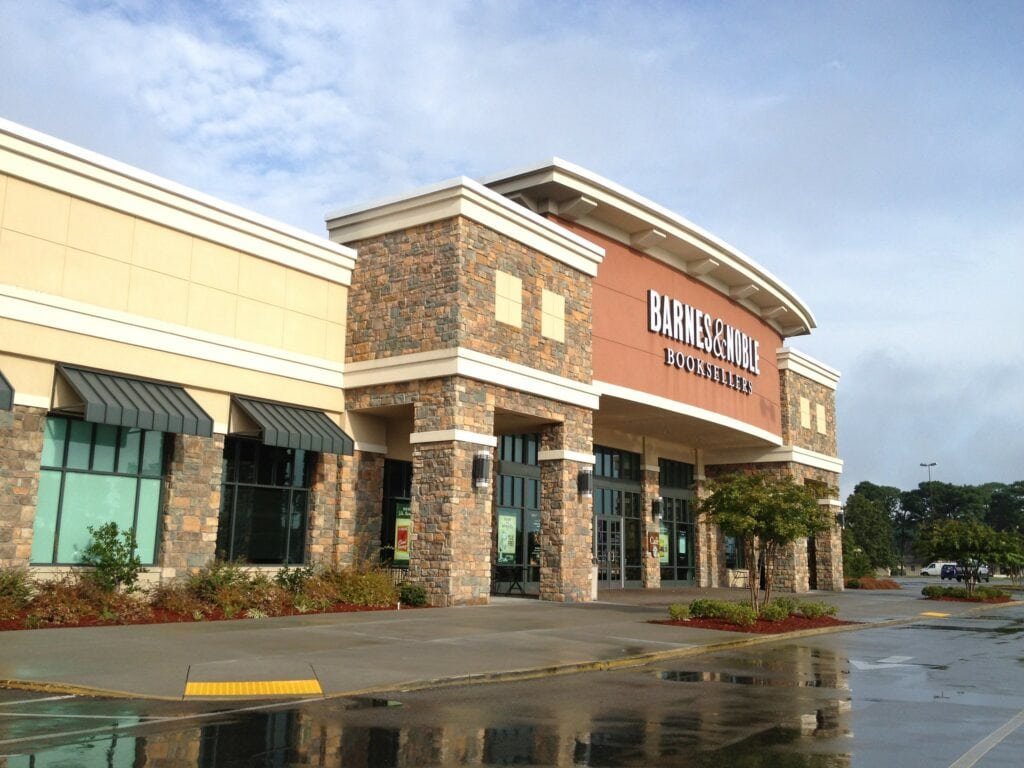 This is a MUST on the attractions list of any shopaholic in Jacksonville. You can find everything from your local mall, like jewelry, clothing, makeup and toys.
But there are also several store options that are likely not present at your mall back home.
Some of the stores include 2 Baked Crumbs of NY, Aerie, AMC Theatres, American Eagle, Barnes & Noble, Bath & Body Works, Bellagio Jewelers, Buckle, Chick-fil-A, ChinaMax, Claire's DTLR, Flashlight Barbershop, Foster's Military Shop, Glo-Mania Lazer Tag, Gypsy Rose Tattoo and more.
There's even a play area for the kids, so you could walk around the store and then set the kids loose on the play place to tire them out before you get home!
Address: 375 Western Blvd, Jacksonville, NC 28546, United States
Pelletier House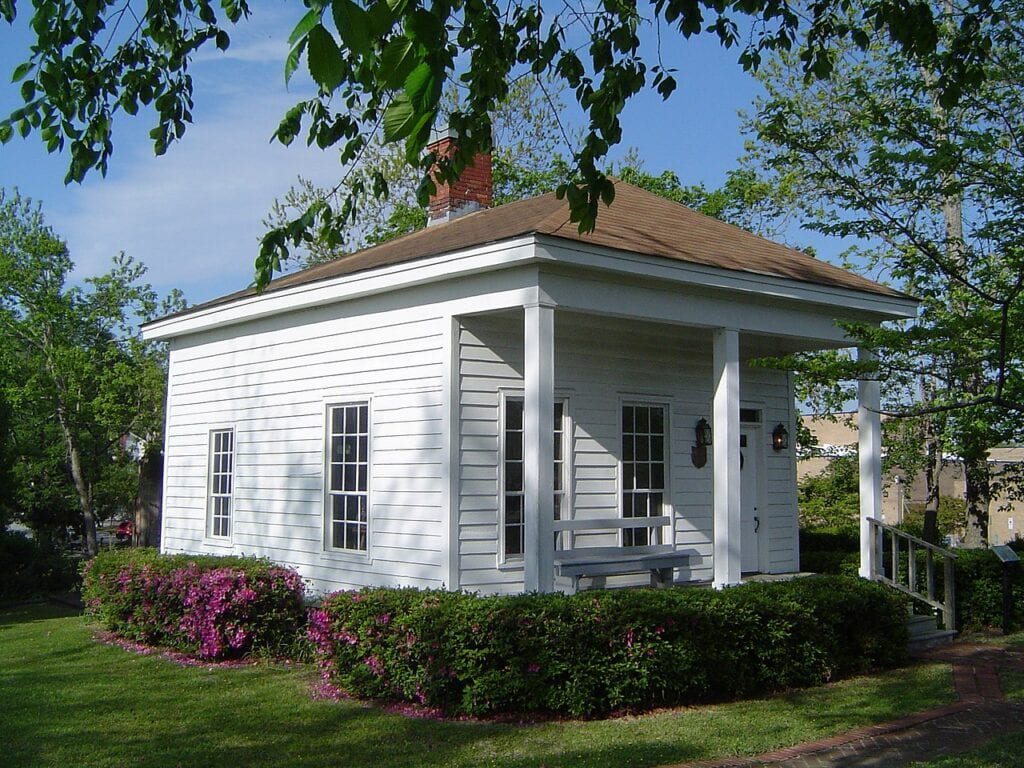 Pelletier House was built in 1850 and is now one of the oldest antebellum homes in Jacksonville, and the last one standing. It was likely built by a merchant named Rufus Ferrand Pelletier.
It initially also occupied part of the lot beside it that housed the turpentine distillery that Rufus's brother, William Pelletier, the Civil War Postmaster for Jacksonville, owned.
Because of that, it's possible that the house was even used as the post office for a bit.
People were also married here, and the last person to live in it was Rufus's daughter, Eliza, who died in 1954. This is an interesting piece of history that you won't want to skip!
Address: 100 Old Bridge St, Jacksonville, NC 28540, United States
Walton's Distillery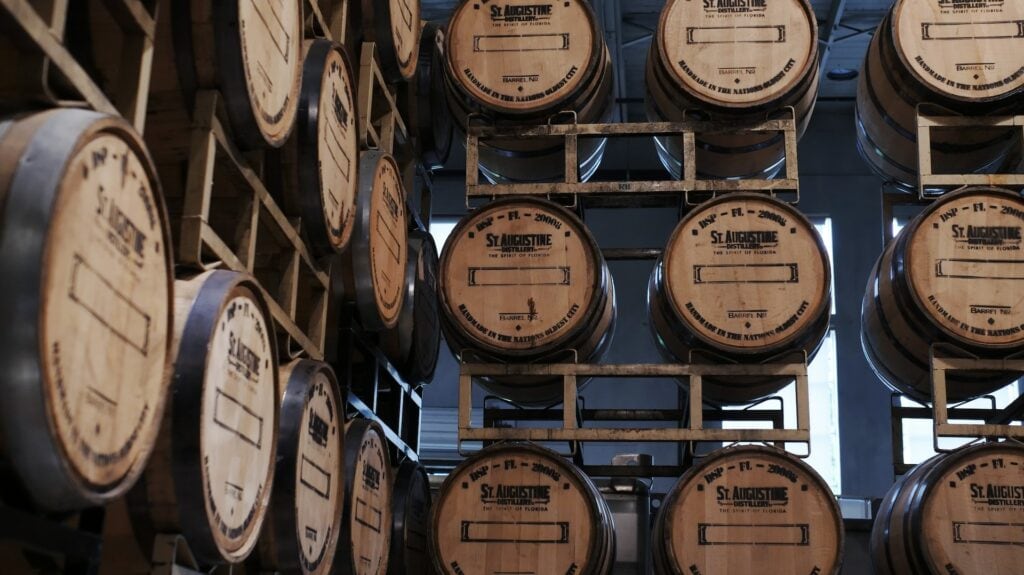 This is a fun tour for the adults! Walton's is a full-blown distillery that takes part in mashing, fermentation, distillation and the bottling process of various spirits like Moonshine, Whiskey and Bourbon.
Better yet, you can not only tour the distillery and watch the process first hand, but they also hold tastings too! And both the tours and the tastings are FREE!.
Now, if you buy your new favorite spirit (or several), that's another story entirely!
Address: 261 Ben Williams Rd, Jacksonville, NC 28540, United States
Dine At The Fantastic Restaurants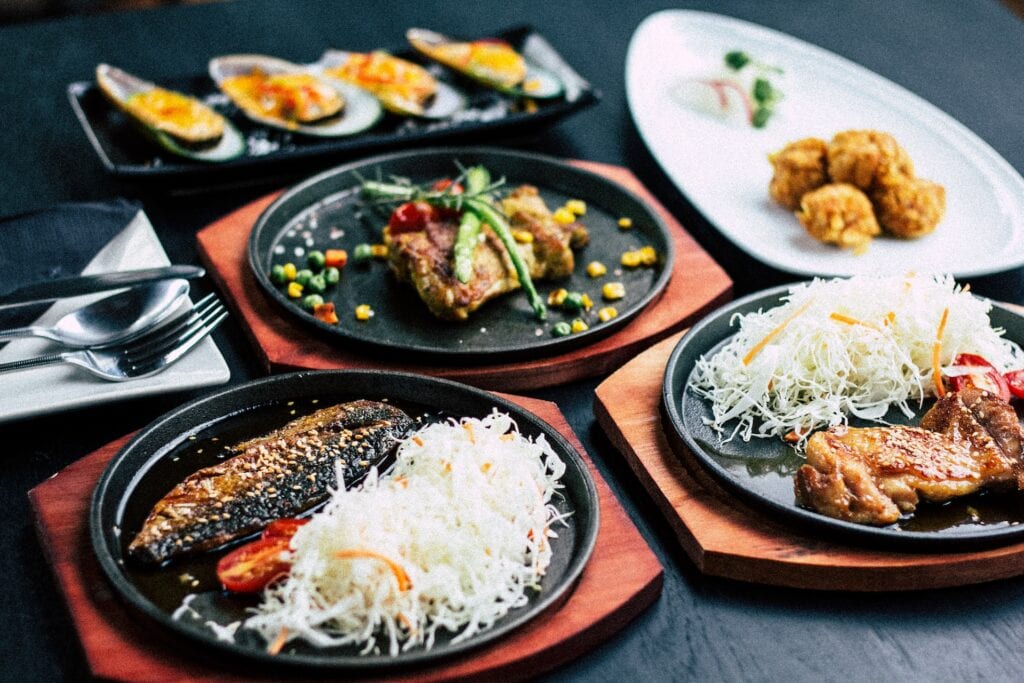 One of the most fun aspects of being in a different city is experiencing all of the local cuisine, and Jacksonville definitely doesn't disappoint on that front!.
Some of the places you should consider are Southern Harvest Soul Food, owned by Mississippi natives who know Soul Food.
Angie's Family Restaurant is a diner-style restaurant with near-daily specials, and The Kettle Diner is a New York style diner adapted with Southern charm.
Jeff's Burgers Dogs & Shakes is a local restaurant offering burgers, hotdogs, shakes, seafood and more.
Duck's Grille & Bar is a fancy gourmet, sit-down restaurant with top shelf wine, scotch, and whiskey.
Other options include Liliana's Colombian Restaurant & Bakery, El Cerro Grande for authentic Mexican cuisine.
Basically, there are enough restaurants in the area to give your taste buds an adventure, too!
Conclusion
Jacksonville, North Carolina is a city full of history, tradition, and beauty.
There are also loads of restaurants to titillate your taste buds, and various shopping experiences to be had.
You'll find no shortage of things to keep the kiddos occupied, either!.
With this list of Things To Do in Jacksonville, North Carolina, there should be something for everyone and you should be busy your whole stay!