Graham became a city in the 18th century, and it's been the county seat  of Alamance, North Carolina since 1849.
It is an amazing place to experience natural landscapes and explore historical locations and parks.
The city was named after the famous William Alexander Graham, a senator in the Confederate Senate of the United States of America.
Graham has long been a center of development for the Alamance County economy and it's the home of   the first ever plaid fabric, known as Alamance plaids, which is a signature fabric in the area.
There are lots of places in Graham that were the site of  historical events such as the War of Regulation and the Battle of Alamance.
There are other historic places in Graham, including Historic Linwood Cemetery.
Here are the Best Things to Do in Graham, NC! 
Alamance County's Historic Courthouse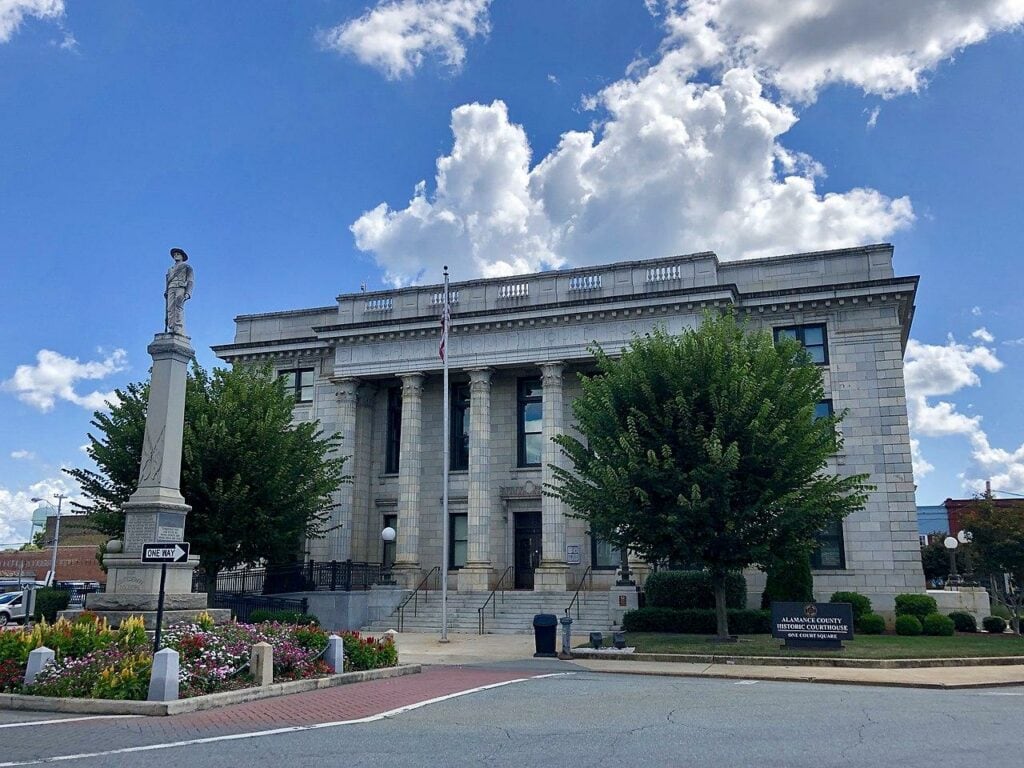 In 1849, Graham was named the county seat of Alamance County,carved out of Orange County.
Thisneoclassical revival architectural edifice stands 3-stories tall, on a hexagonal property in central Graham district built in 1849.
The stone building located in the commercial district was designed by the renowned architect Harry Barton in 1925 to replace the 18th-century brick courthouse.
The courthouse is a remarkable site and a top attraction in Graham and has a lot of stories behind it, which you can  learn when you visit the city.
Address: 1 SE Court Square, Graham, NC 27253, United States
Graham Cinema, Graham, NC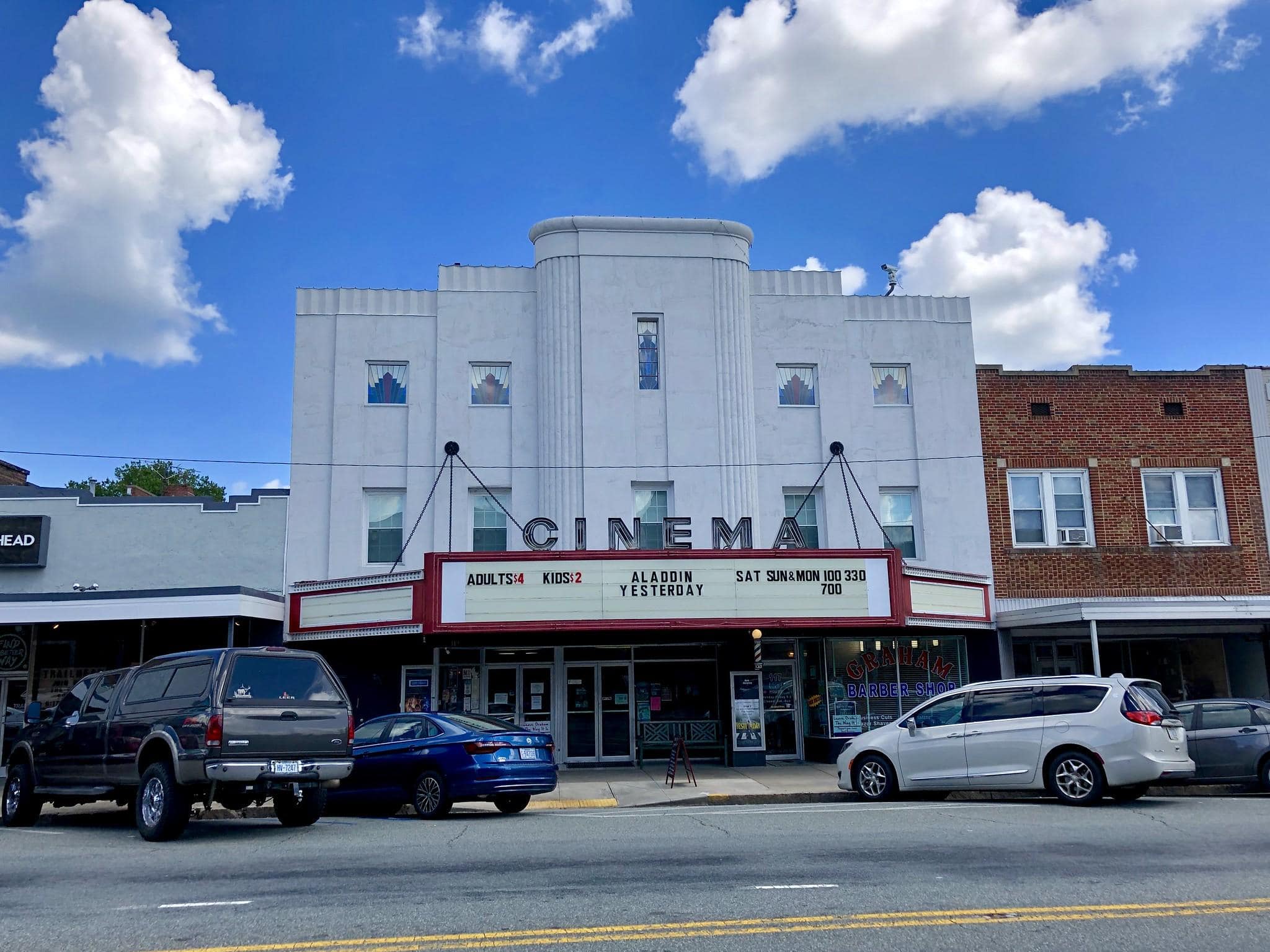 The Graham Cinema is an  old-fashioned movie theater that serves the community with contemporary film productions, and classic films too.
It is a family-owned theater that started back in 1928 and had a capacity of about 250 seats, but was later renovated after a fire in 1935  and now has 777 seats. 
The Graham Cinema entertains the public with movies and live coverage of the Super Bowl and other major sports events.
Address: 119 N Main St, Graham, NC 27253, United States
Swepsonville River Park
Visitors can explore the great outdoors on a 2.7 km trail close to the city of Graham, NC.
It is a great place to explore and easy to traverse on foot out and back on a 29-minute walk.
As a traveler, you can enjoy fishing, hiking, birding and many other activities in a calm and quiet environment.
It is open to the public all year and is a very beautiful  and pristine environment to visit.
Address: 2472 Boy Wood Rd, Graham, NC 27253, United States
Challenge Golf Club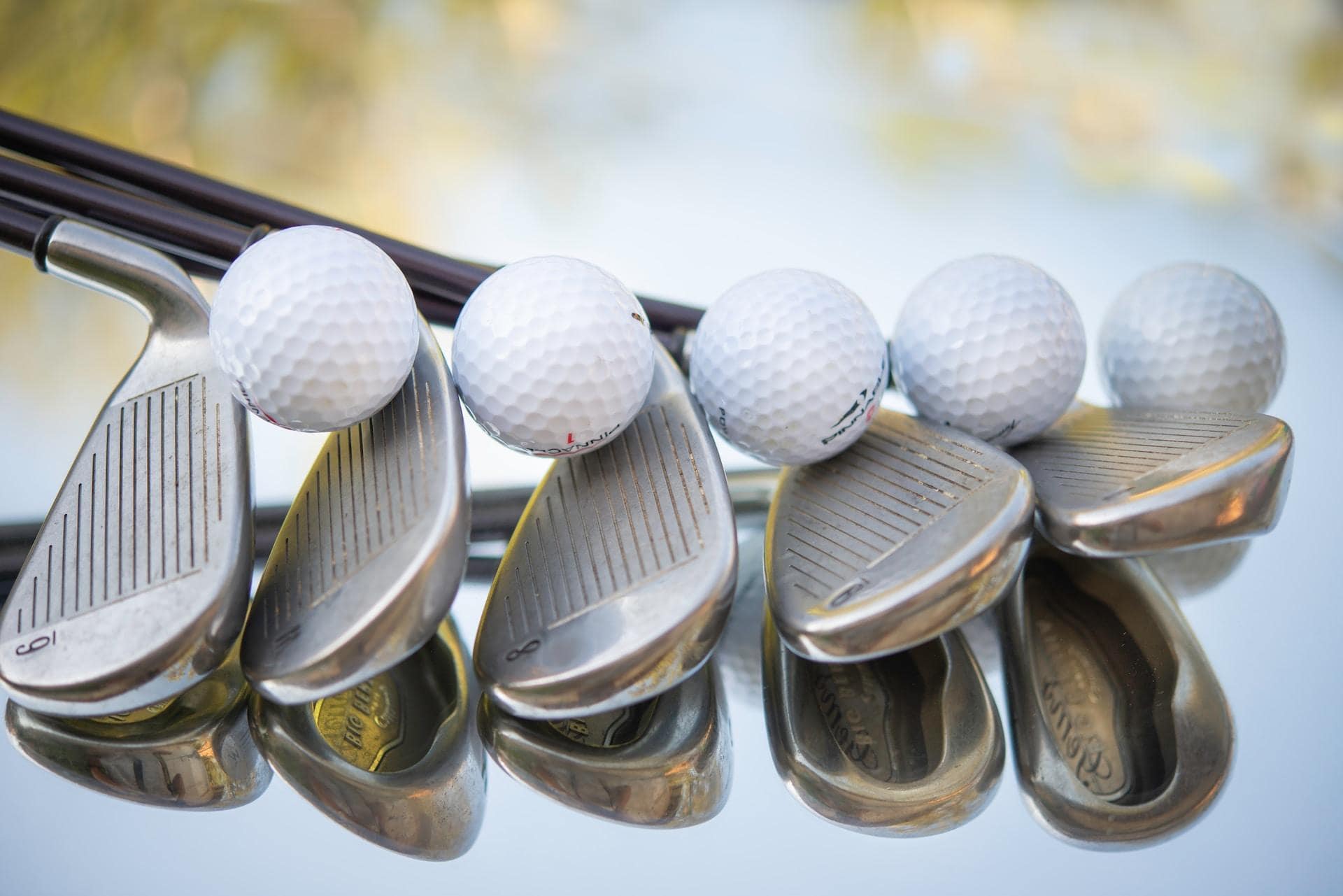 In 2019, the Golf Advisor rated the Challenge Golf Club as the 24th  Most Improved Golf Course in America, and it has consistently been listed among the Top 100 Courses in North Carolina.
It features breathtaking landscapes and holes with scenic views that wind along the Haw River.
It launched in 1997 as one of the main plans to develop the community.t has a swimming pool, clubhouse, and lots of other amenities.
It is carved out of the rolling hills and is a convenient place for visitors to enjoy a relaxing time with their family and friends.
Also, it offers free daily play for golf  and membership programs for golf, swimming and more.
Address: 1179 Challenge Dr, Graham, NC 27253, United States
Cedarock Park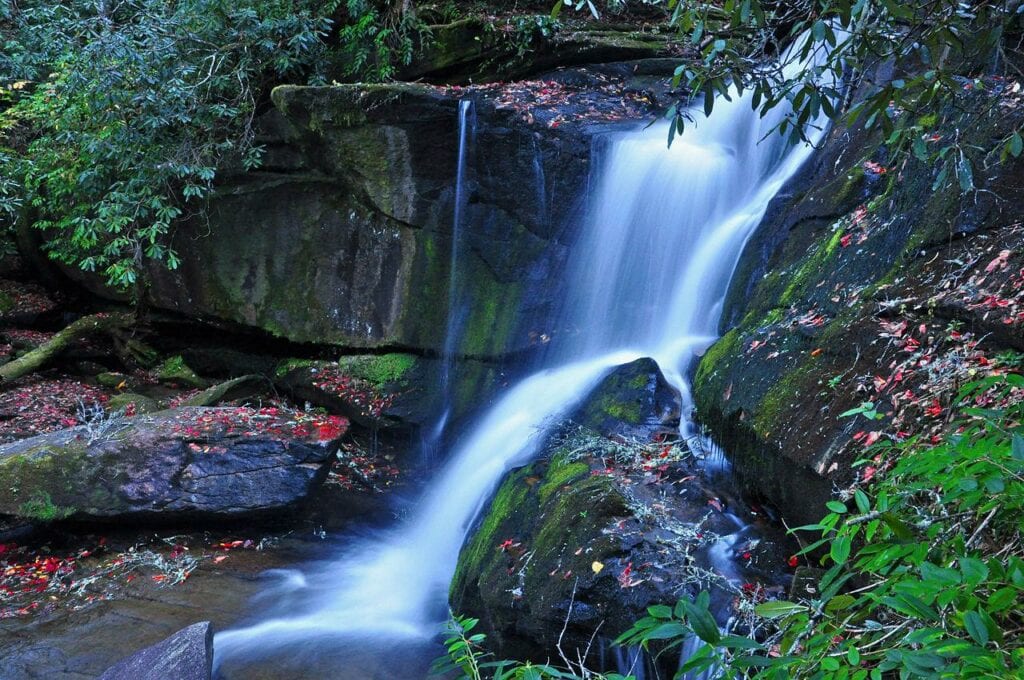 Cedarock Park was established  in 1975 and is located on the base of the Cane Mountain Range.
The park features rolling hills with wonderful terrain and different species of plants and wildlife.
Visitors will enjoy the gorgeous views of Rock Creek with many outdoor activities such as the nature trails, six miles of equestrian trails, six miles of hiking, two disc golf courses (open and wooded golf course), the Cedarock Historical Farm, tent camping, canoe & kayak rentals, fishing, picnicking and more.
Address: 4242 R Dean Coleman Rd, Burlington, NC 27215, United States
Haw River Mushrooms Graham NC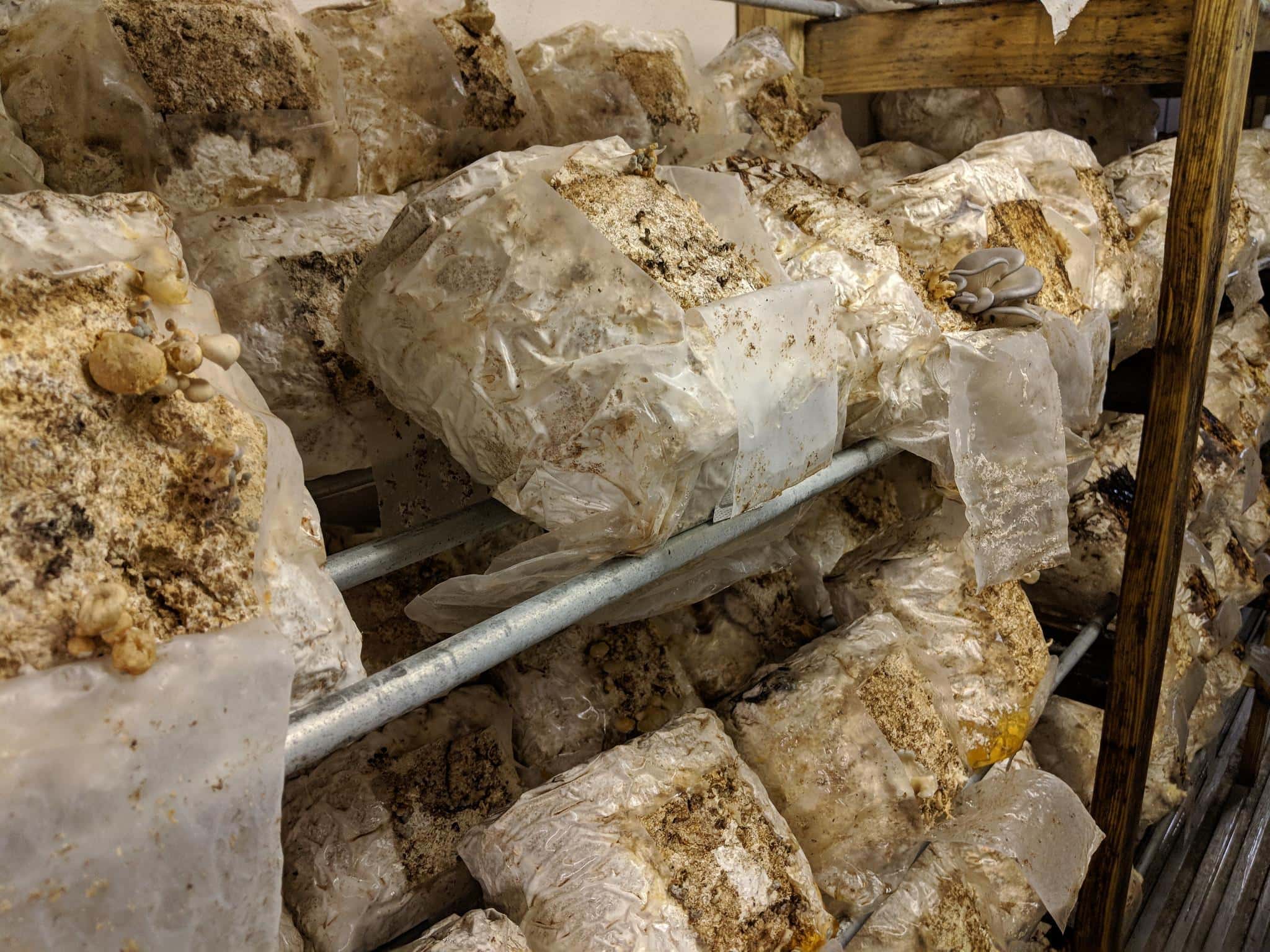 Haw River Mushrooms is an interesting and tasty experience in Graham, North Carolina that offers various flavors and culinary mushroom stories.
They cultivate 5 different oyster, shiitake mushrooms, pioppini, and lion mane mushrooms.
Visitors and residents can also get medical mushrooms from the farm and the opportunity to grow their own mushrooms.
It is a fun  place to visit and experiencing some  fungal delicacies is certainly something you won't soon forget! 
Address: 1122 Ossabaw Wy, Graham, NC 27253, United States
Captain James White House, Graham, NC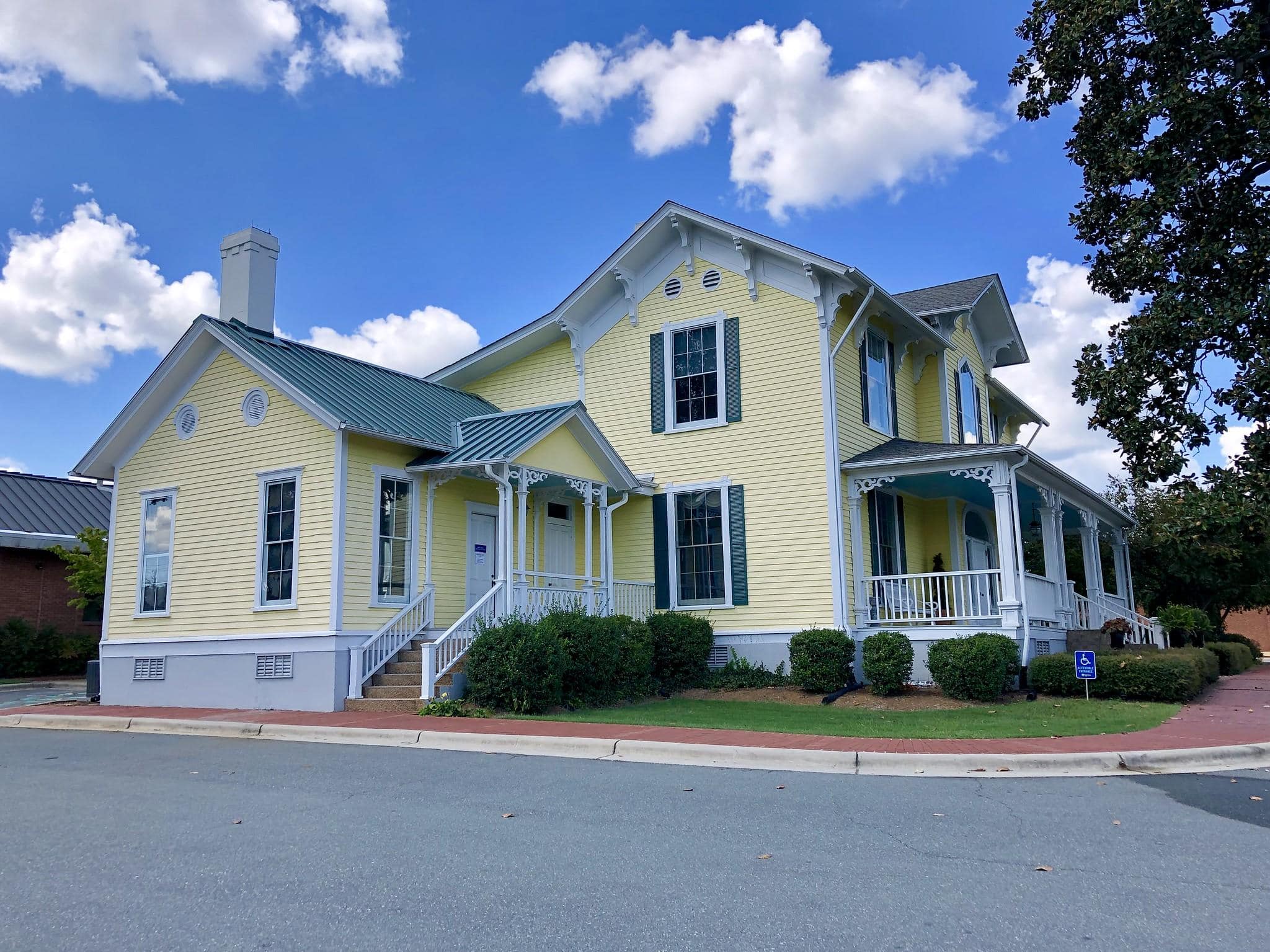 The "Captain White House"is a two-story Victorian building now used as the Alamance County Arts Center.
The house was built by Edwin Michael Holt around 1873, a known cotton textile business owner.
It was built for Emma Virginia Holt White, his daughter and Captain James W. White was his son-in-law, and a Captain in the  Confederate army.
It has a lot of history and visitors can learn  about art and about this interesting family's story.
Address: 213 S Main St, Graham, NC 27253, United States
Graham Historical Museum
The Graham Historical Museum is located in the old Graham Fire House, built in 1914. It's been used as the city hall for a while,  then later as a police and fire department station, and also as a courtroom.
Some of the exhibits at the museum include the history of Jeanne Swanner Robertson, a Graham native, and her journey to Miss North Carolina, Miss Congenially 1963, and Miss America.
Address: 135 W Elm St, Graham, NC 27253, United States
Alamance Battleground State Historic Site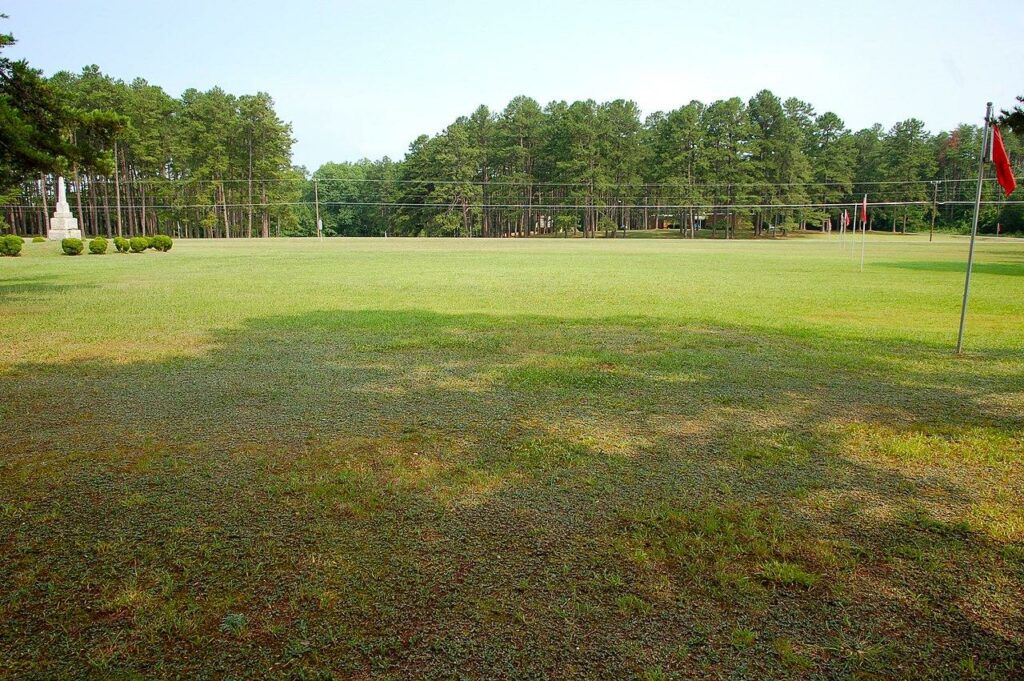 The Alamance Battleground has been preserved for a long time as a historic site where farmers grouped up to call themselves "Regulators".
The farmers fought the militia of Royal Governor William Tryon on the grounds of the Alamance Battleground.
There are a lot of interesting things to learn at the site about the history of the people and the challenges they went through in 1771.
The battle helped create the push that sparked part of the Revolutionary War.
Address: 5803 NC-62, Burlington, NC 27215, United States
Graham Historical Cemetery Tour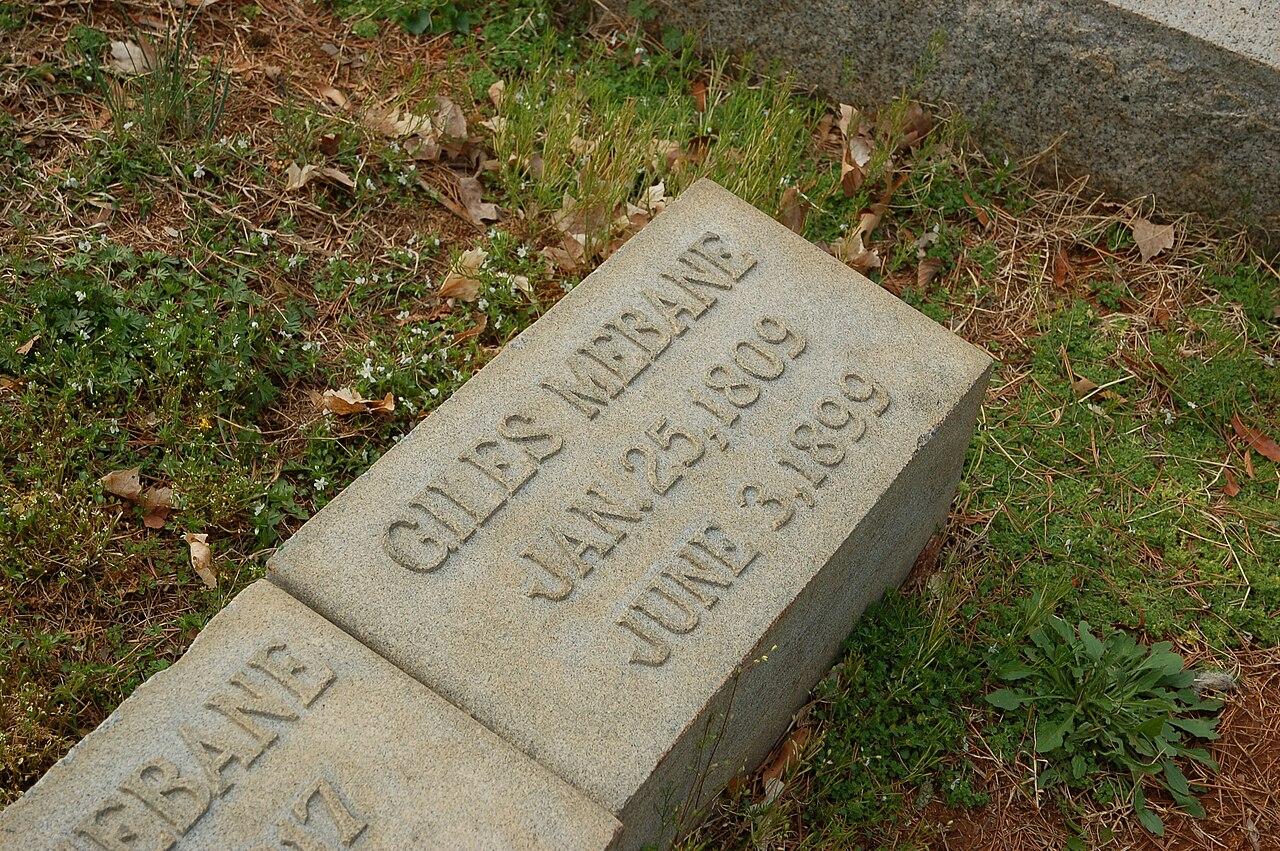 The Graham Historical Cemetery Tour is organized by the Graham Historical Museum Advisory Board and features both walking and bus tours of Linwood Cemetery.
It is known as the oldest cemetery in Graham, situated along E. Elm and E. Pine. It is also the final resting place home of 2 governors.
Visitors can learn a lot about the history of the cemetery, and the story of the former governors and their lives.
Address: 311 College St, Graham, NC 27253, United States
Graham Regional Park
This is another outdoor location for anyone who wants to relax and chill in a serene environment with family and friends to have a good time.
It was opened in 2017 on  18-acres of land featuring a zipline, swing set, youth challenge course, slides, paved trails, climbing boulders, workout equipment, a free library, a landscaped water feature, and lots of open green areas with recreational activities.
Dogs are allowed in the park along the trails as long as they're on a leash, and it's also smoke, tobacco, and vape-free.
Address: 1575 N Jim Minor Rd, Haw River, NC 27258, United States
Fitzgerald & Faulkner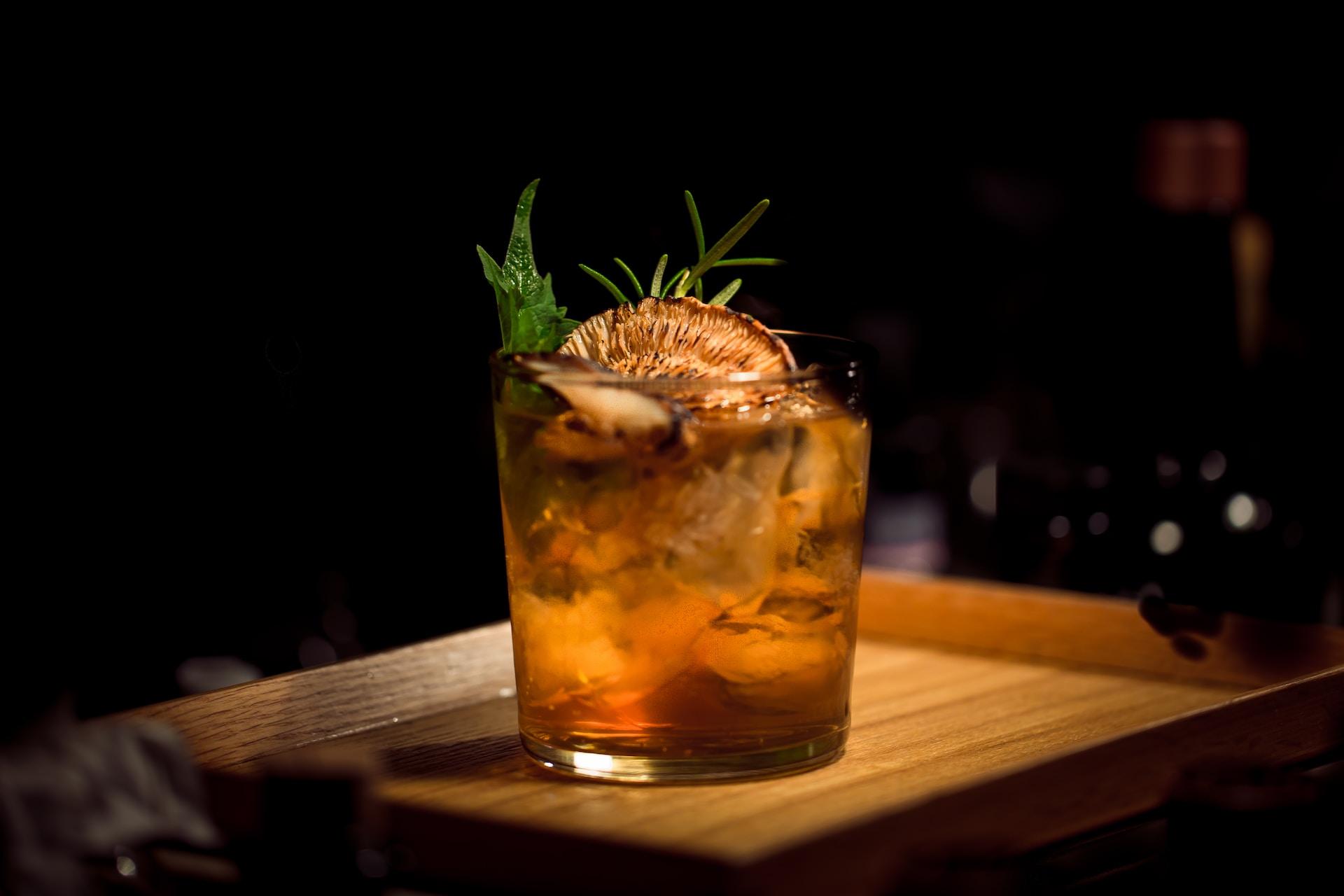 Fitzgerald & Faulkner is an  awesome bar in Graham with friendly and experienced bartenders.
It was started by both men because of their deep love for both cocktails and storytelling.
If you're looking for a unique, vintage-style environment to hang out in after a long day, then Fitzgerald & Faulkner is the place to be, and they have plenty of tasty drinks to keep you relaxed.
Address: 133 1/2 N Main St, Graham, NC 27253, United States
Conclusion
Graham is an astounding vacation spot with many rich historical attractions to explore.
As the county seat for Alamance County, it is packed with amazing activities to keep visitors busy.
It has a rich culture and history that pre-dates the American Revolution.

With attractions like the Captain James White House, Graham Cinema, and the Haw River, you're sure to have a lovely adventure in Graham.
You can prepare for a wonderful experience as you plan your visit to the city with these top things to do in Graham, NC.