The town of Columbus is located in Polk County in North Carolina, United States.
It is a small but interesting town with many historical monuments and attractions to keep you touring the state of North Carolina.
Based on a 2010 census, the town boasts more than a thousand people and is the seat of power for Polk County.
The town hosted the 2018 FEI World Equestrian Games at Tryon International Equestrian Centre, close to the Mill Spring community.
This small town has numerous restaurants and nice spots to chill great chill spots in the downtown area, it is also close to Lake Lure just 12 miles south and 4.5 miles to Tryon.
The bars in town have some of the best local brews with an  inviting atmosphere, like Winding Creek Brewing.
These are some of the best things to do in Columbus, North Carolina.
Dr. Columbus Mills Monument (Mills Street)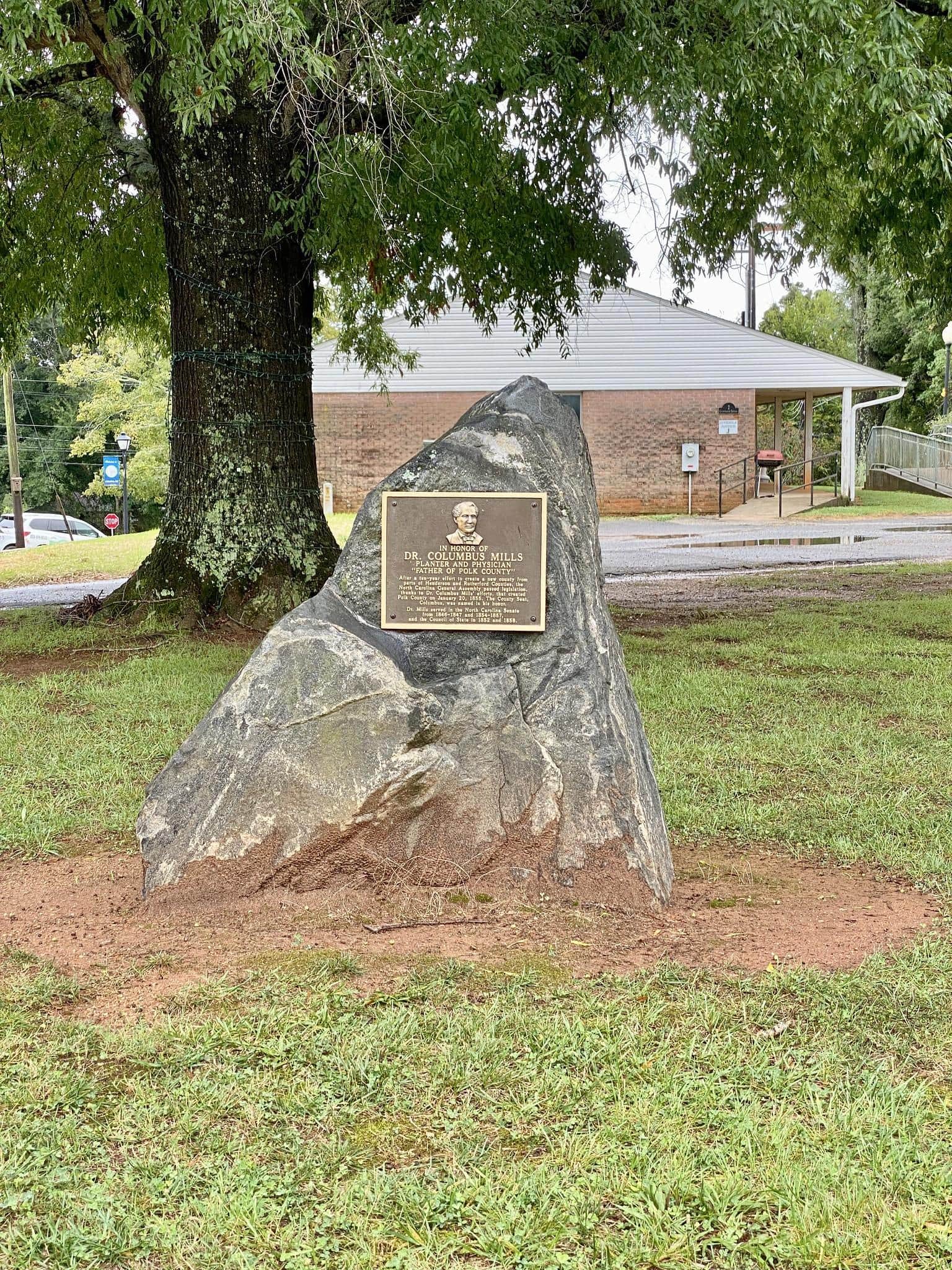 Dr. Columbus Mills was one of the known members of the General Assembly who  worked tirelessly to form Polk County fromRutherford and Henderson counties.
He  is also known as the "Father of Polk County", his efforts were significant after 10 years of struggling to establish the county, which finally came to pass  on January 20, 1855  ,and the county seat was later named in honor of Dr. Mills.
He served the people of North Carolina in the Senate between 1846 and 1857 and was also a member of the Council of State between 1852 and 1858.
The Dr. Columbus Mills monument was erected in  honor of the founder of Polk County.
Address: Columbus, North Carolina 28722, USA
North Carolina Welcome Center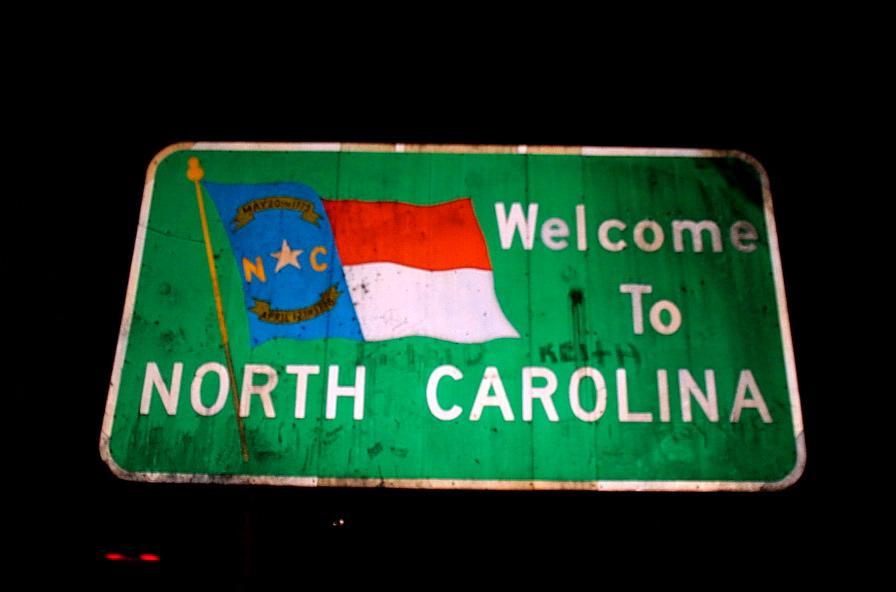 As you plan your trip to the Blue Ridge Mountain, near the city of Asheville or the neighboring towns on the foothills, make sure to visit the North Carolina Welcome Center in Columbus, located on I-26 at Mile Marker 68.
This is a great place to get the best weekend getaway information for both regional and local top attractions.
You will also get information about the best accommodations, dining options, events and so much more.
The Welcome Center is open all day, every day 8 am to 5 pm and it is often closed on holidays like Thanksgiving Day, New Year's Day, Christmas Eve and on Christmas Day.
There are arts and crafts on display from North Carolina artists, and you get to enjoy amenities such as RV parking,  picnic tables and grills, dog bag dispensers, restrooms, internet,  phone charging stations, trash recycling, vending machines, and  more.
Address: 2120 I-26, Columbus, NC 28722, United States
Russian Chapel Hills Winery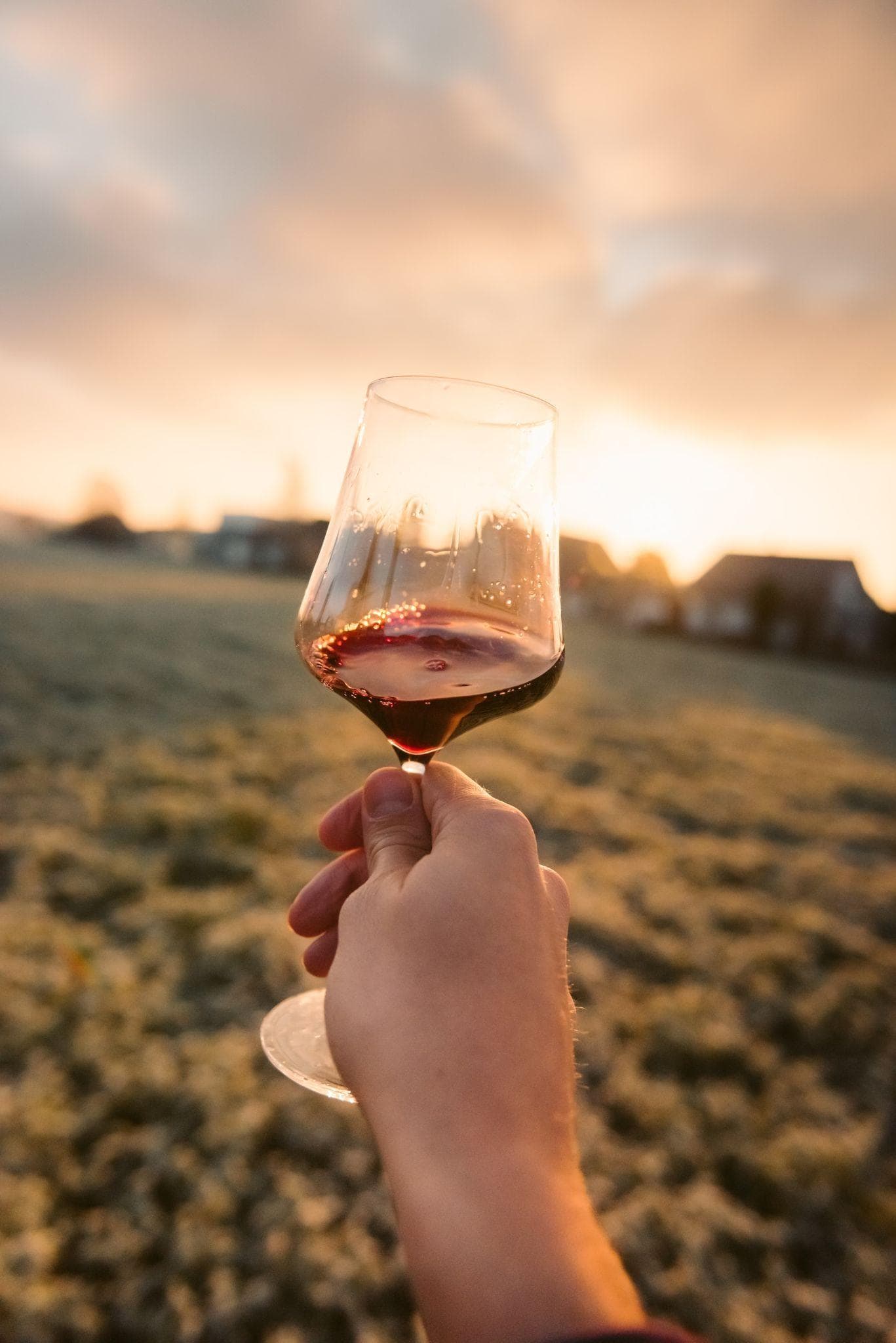 The Russian Chapel Hills Winery is  the place to be in Columbus if you love wines!
Take a trip to the winery and sip some amazing wines  in gorgeous outdoor areas with the vineyard in sight and scenic views of the mountains close to Green Creek.
They produce high quality wines from  7 varieties of grapes grown from their own vineyards.
They select the highest- quality grapes  to produce their distinct, dry European-style wines some of which include merlot, muscadine dessert wine, cabernet sauvignon, white chardonnay, cabernet franc, sauvignon blanc, and many more.
You can also host receptions, weddings, business events, private parties, and so on. Make your trip to Columbus memorable with a trip to the Russian Chapel Hills Winery.
Address: 2662 Green Creek Dr, Columbus, NC 28722, United States
Aquarium & Shark Lab by Team ECCO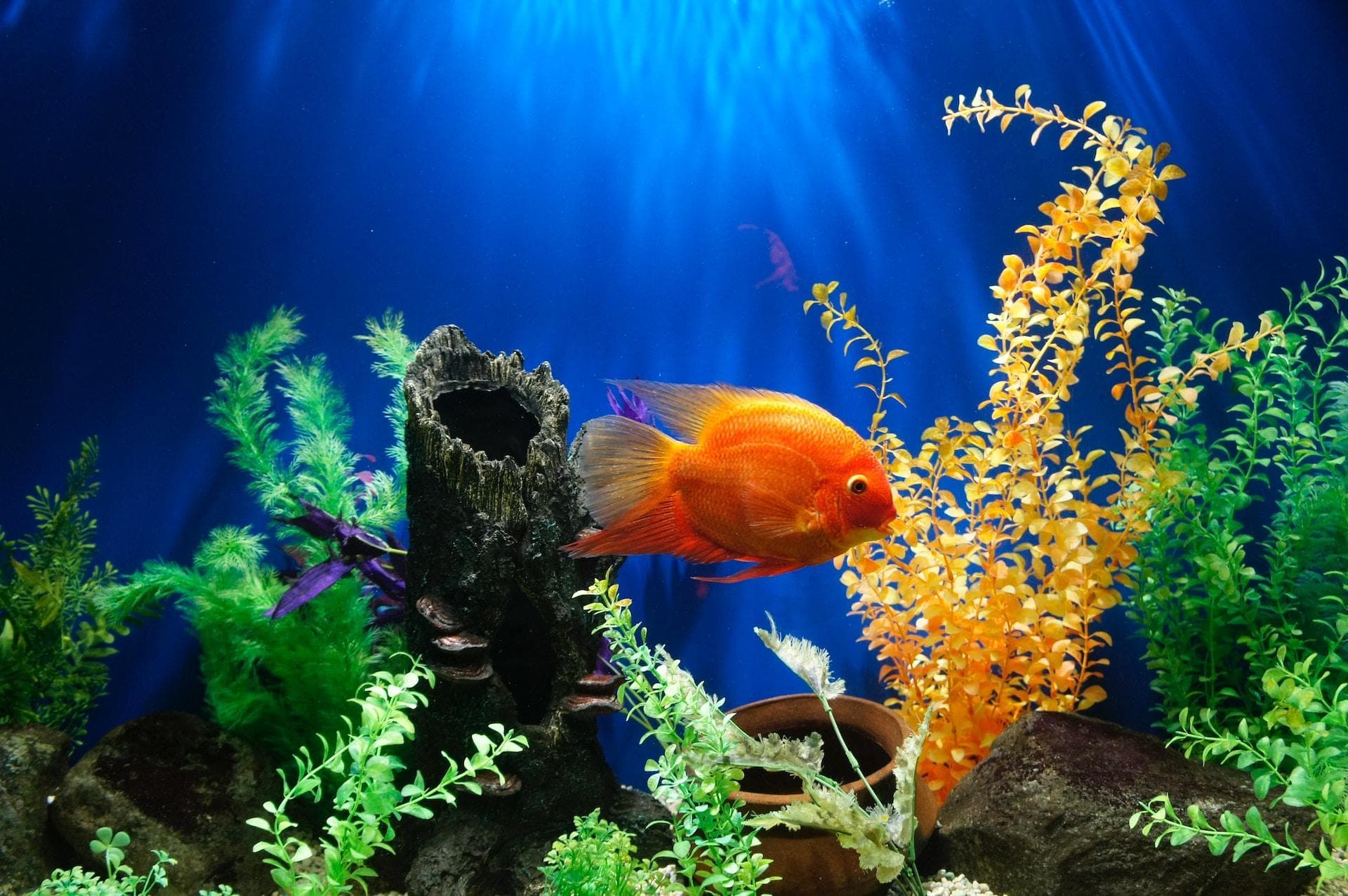 Known as the first inland aquarium in North Carolina, the Aquarium & Shark Lab by Team ECCO is the best public aquarium in the area. 
It is located in Western part of North Carolina and is home to over 20 tropical fish, stingrays, eels, turtles, sea horses, and other aquatic wildlife.
It has a shark study tank with a 2,000-gallon capacity of bamboo sharks, and a touch tank. Visitors get to experience shark feeding from Wednesdays to Saturdays around 1 p.m.
They also offer educational programs for schools where  kids can learn about  different species of sharks and their  behavior.
Address: 511 N Main St, Hendersonville, NC 28792, United States
The Sanctuary at Red Bell Run
This next top attraction is home to animals (equines) with  behavioral or medical issues that makes them difficult to adopt. 
The Sanctuary at Red Bell Run helps manage these animals with quality care and attention, working with them to make them adoptable.
While most people associate the term "equine" to horses, this sanctuary takes in horses, donkeys,mules and many more giving them the best care they deserve to correct their  behaviors and treat medical conditions,  and most  importantly provide these animals with love and affection!
So, if you're a pet lover, you can check this place out and see how rescued, abused, and neglected animals are taken care of, and maybe even adopt one for yourself.
Address: 385 Blackwood Rd, Columbus, NC 28722, United States
Little Bradley Falls Trailhead
The Little Bradley Falls Trailhead is a beautiful attraction to visit with family and friends. It's located on Cove Creek just 11 miles from Columbus.
It has a 50-foot multi-level waterfall not too far from Saluda, North Carolina. It is an amazing waterfall that can be seen at the end of a 2-mile hike, Little Bradley offers visitors fun hikes and stunning views of its waterfall with swimming holes for awesome dives.
There are several water crossings, and you can either cross using water shoes or barefoot for a unique experience with nature.. This is one experience you will never forget!
Address: 5336 Holbert Cove Rd, Saluda, NC 28773, United States
Green River Game Lands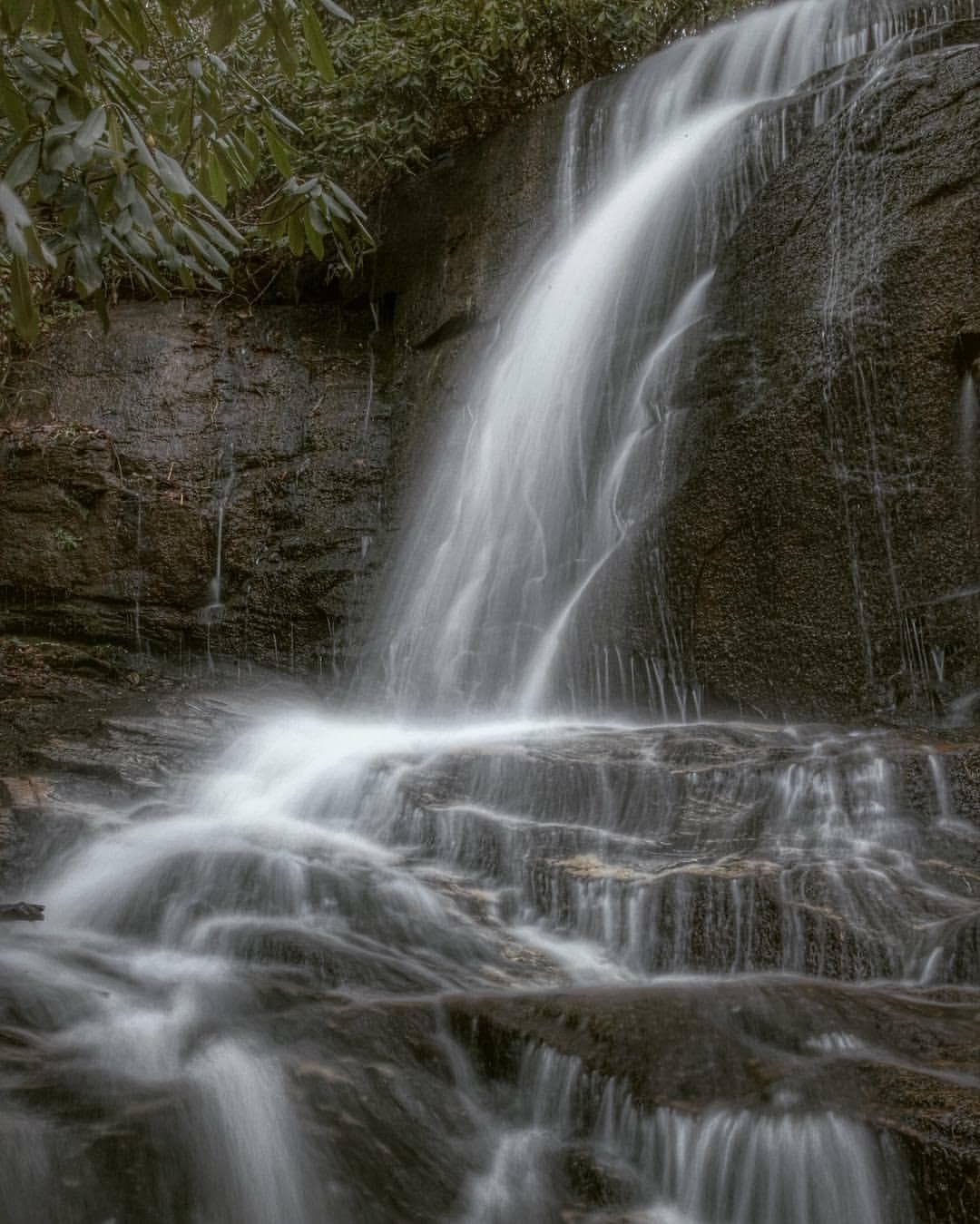 Green River Game Lands is over 14,000 acres of land and forest  stretched across both Henderson and Polk Counties just southeast of Henderson's downtown area.
It has magnificent views of steep and rugged terrain with thick forest.  The rapids in the river can be either gentle or extreme depending on the weather, time of day and location, and the rapids are classified as call IV and V. 
It is state- owned and managed by North Carolina Wildlife Resources Commission.Visitors and residents  can enjoy  adventures such as hiking, fishing, hunting, biking, kayaking, tubing, and so much more.
There are parking areas if you drive to the location.  Extreme caution is required of all visitors due to the rugged terrain in this area. So,  make sure you go in prepared with  suitable footwear, gear, and lots of water for a wonderful adventure.
Address: 645 Green River Cove Rd, Saluda, NC 28773, United States
Stearns Park
Stearns Park is a well- paved environment with playgrounds, walking loop, gazebo, ball pit, picnic tables, tetherball, and more.
It is located just opposite the old Stearns School, now converted to Polk County School's administration office. It is situated in downtown Columbus with the Historic Polk County Courthouse just beside the park.
You will experience breathtaking views when you visit the park with mountains in the background.
Kids get to enjoy fun activities and loads of play . So, make sure to take your kids along if you are traveling with the family. You're sure to have some amazing time together!
Address: 125 E Mills St, Columbus, NC 28722, United States
Gibson Park Pool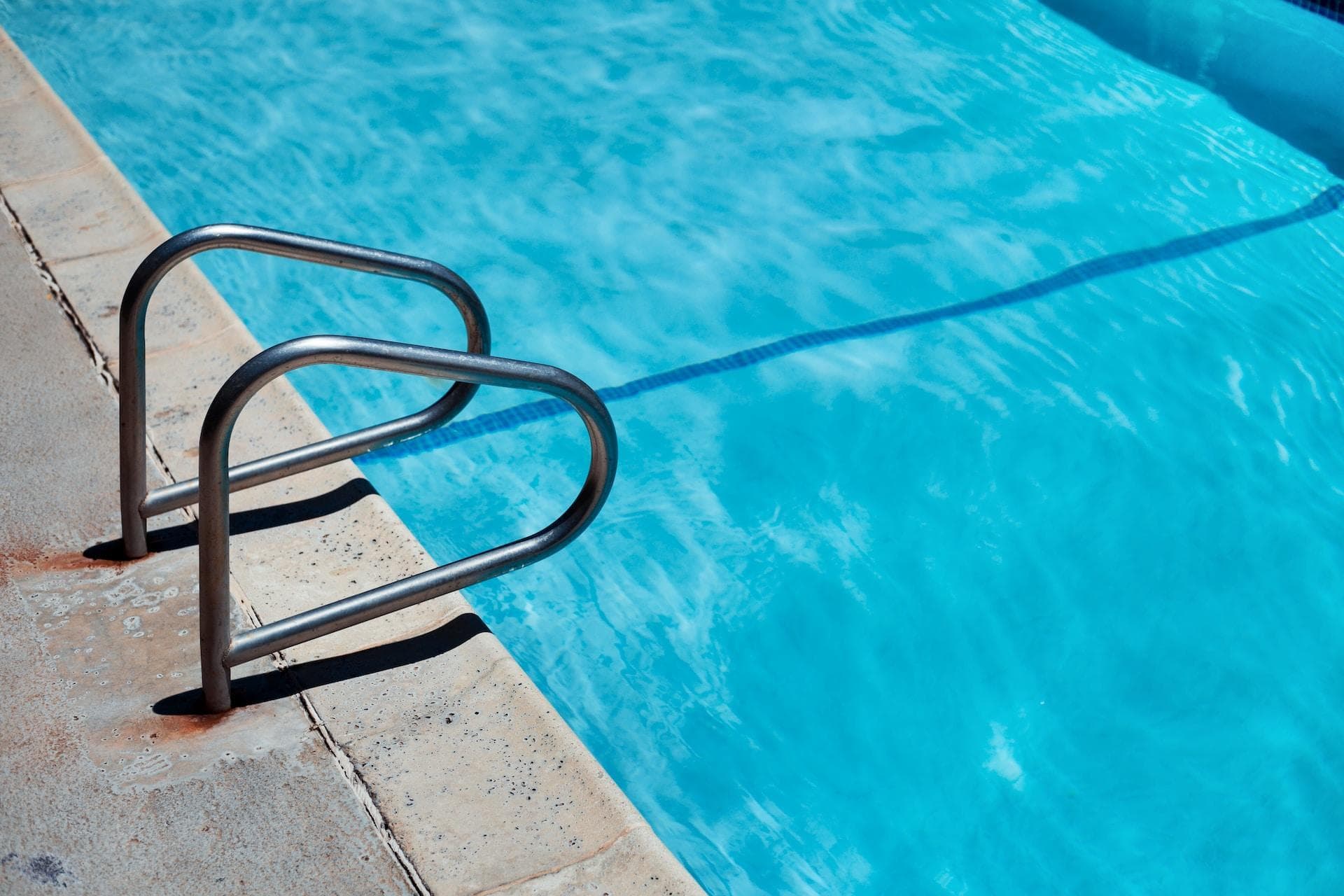 The Gibson Pool Park is an amazing place to relax and have a fun outing with the family or a memorable day with friends, located in the city of Columbus on Park Street in North Carolina.
Visitors and residents alike can bring their families to the pool park and enjoy a nice swim with the kids.
It's a place you'll fall in love with as soon as you step foot there.The Gibson Park Pool is packed with slides, a pool, an unpaved volleyball court, baseball diamond, and small playground for kids.
Add this attraction on your list of places to visit for some  fun or to meet new people.
Address: 236 Park St, Columbus, NC 28722, United States
Columbus Mills St Sidewalk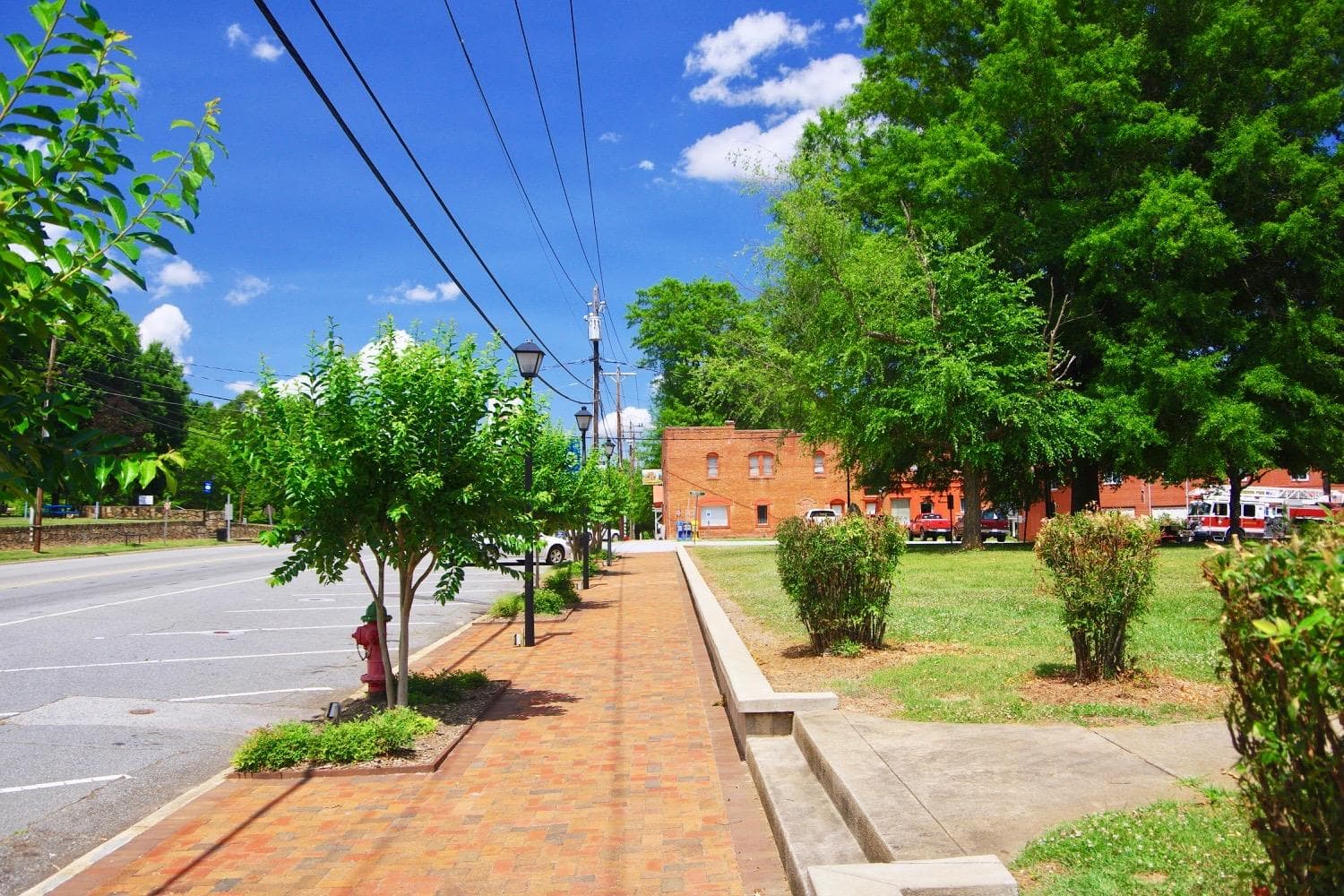 The Columbus Mills St Sidewalk is located in the downtown area of the city along the courthouse square.
There are also restaurants, bookshops, offices and so many more attractions to see as you take a walk along the sidewalks exploring the city on foot.
It is a great way to meet people and also learn about the culture and heritage of the city of Columbus.
Shunkawauken Falls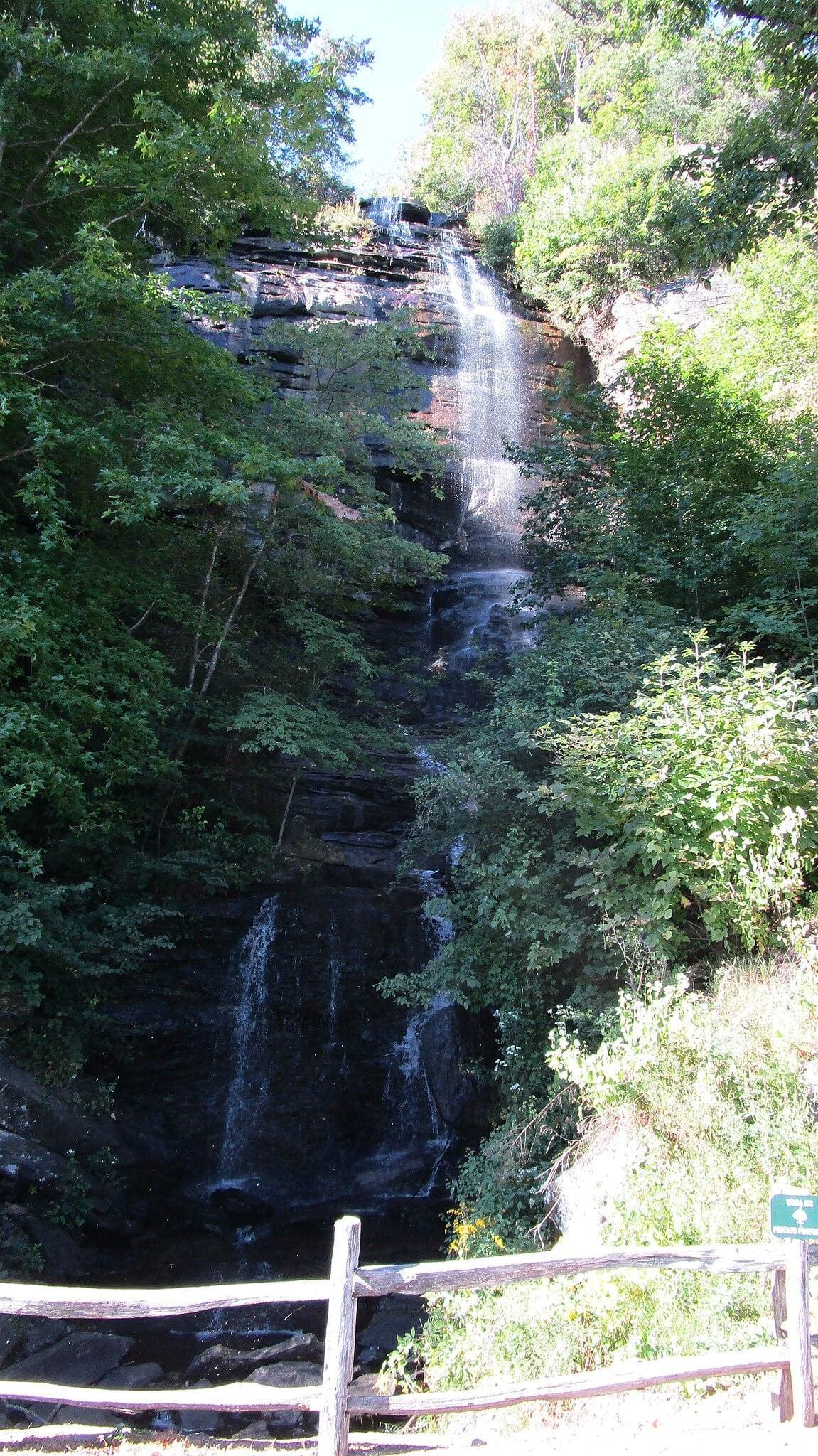 Shunkawauken Falls is another astonishing  attraction to visit for outdoor activities, located in the Asheville area of North Carolina not too far from Columbus. It's definitely a must- see!
The falls has a 150-foot roadside waterfall along the scenic, twisting White Oak Road close to Saluda and Tyron.
 You'll reach an elevation of 2000 during the 5 miles to the mountaintop, and enjoy panoramic views of the area. It's a marvel to see and experience.
Address: White Oak Mountain Rd, Columbus, NC 28722, United States
Chimney Rock State Park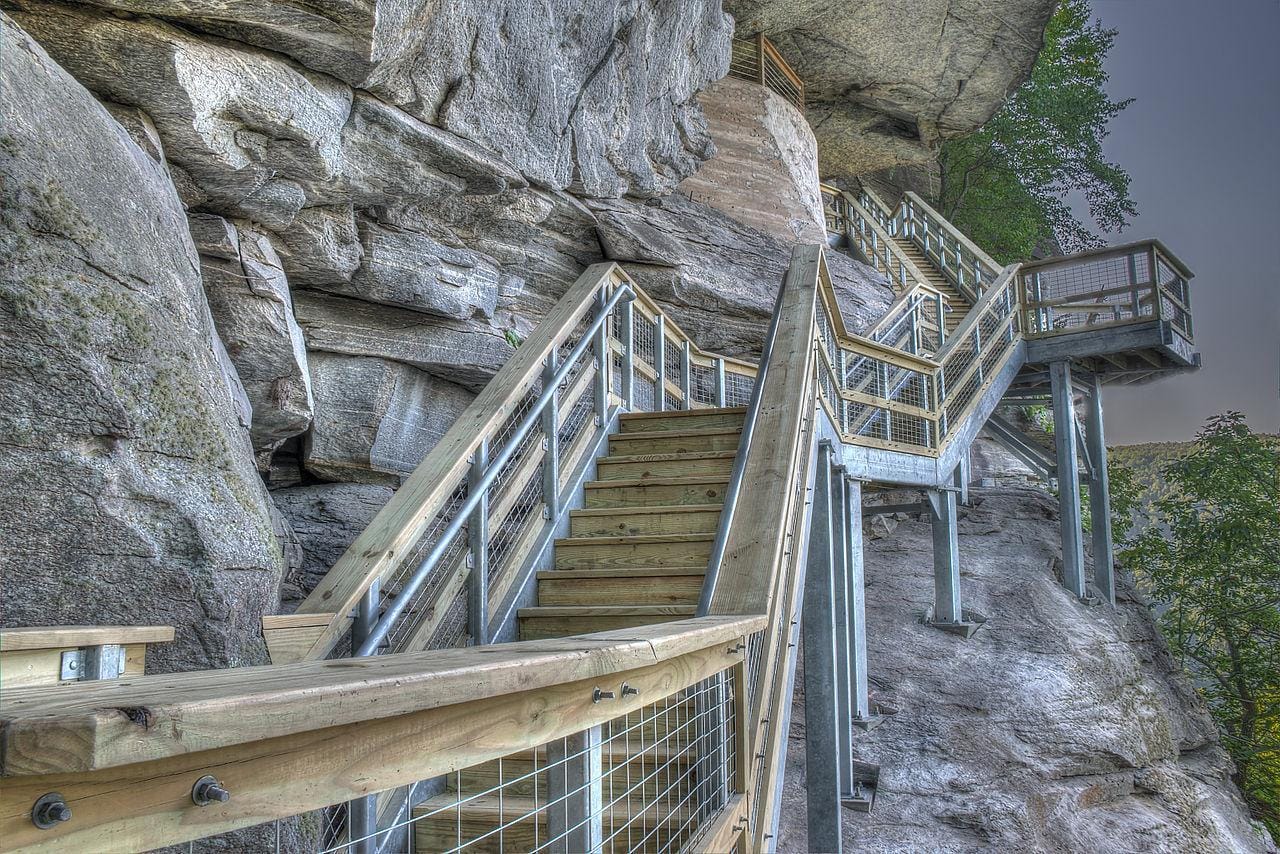 Located in the nearby city of Asheville just by the edge of Blue Ridge Mountains, Chimney Rock State Park is another great place to enjoy outdoor exploration and adventure.
The park is named after a 535 million years old monolith rock which can be reached by following the various hiking trails available or taking an elevator at the park to the 500 steps staircase that leads to the top of the Chimney Rock.
The panoramic views here are top notch and also a must see for anyone visiting the area.
Address: Chimney Rock, NC 28720, United States
Pearson's Falls
This astonishingly beautiful 90-foot tall waterfall is a magnificent place to visit for waterfall lovers. Sandwiched between Saluda and Tyron, Pearson's Falls is an amazing place for outdoor lovers and hikers.
Getting to the falls requires a ¼ mile hike along the hiking trail through the brook with fascinating views.
There are benches by the waterfall area for some rest once you get there. And you can check out more than 200 species of plants, wildflowers, trees and other types of wildlife along the way.
Address: North Carolina 28773, United States
J. G. Hughes House (Fieldstone)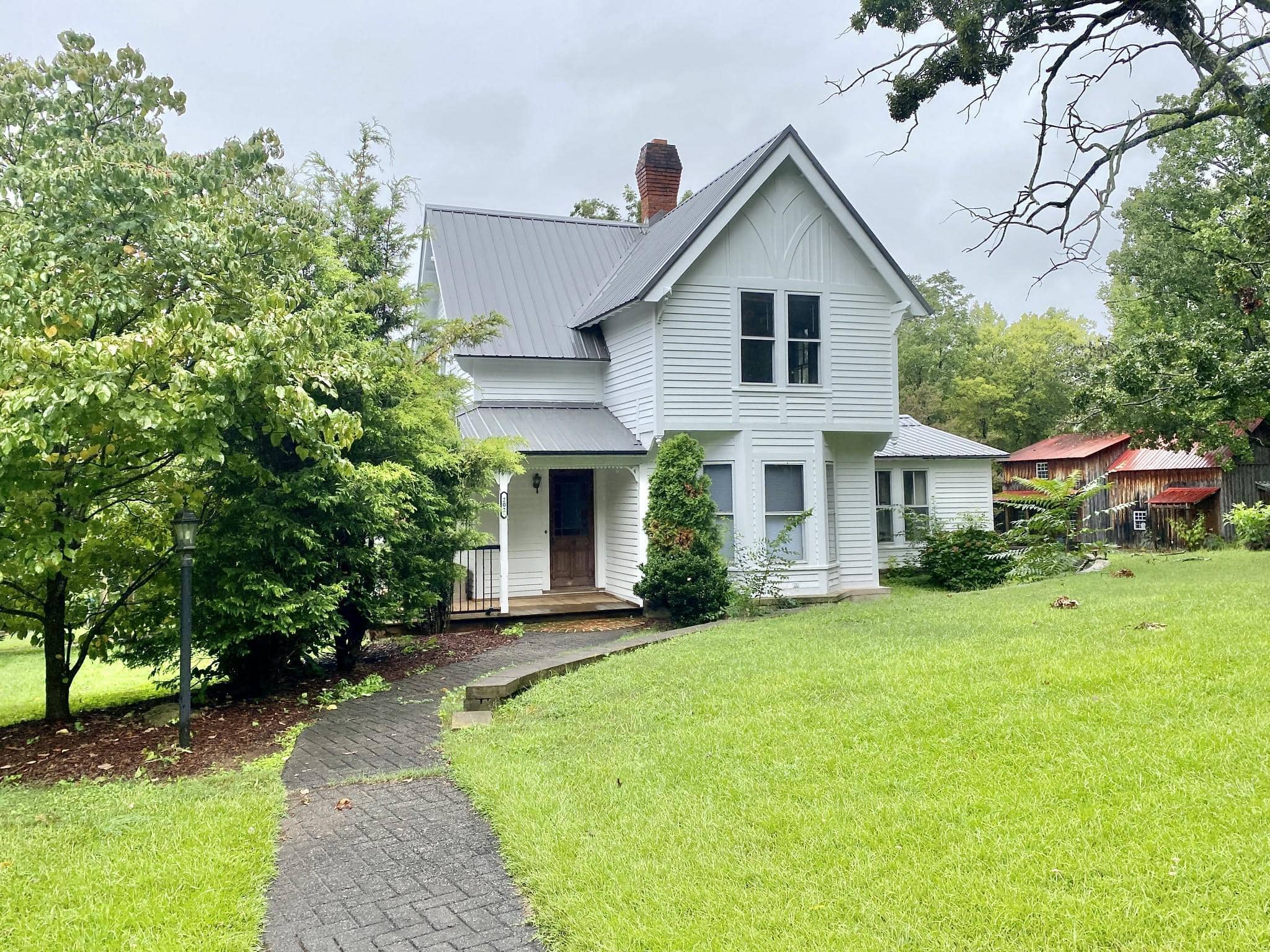 The J. G. Hughes House in Columbus,  North Carolina is an old 18th century building developed in 1896.
The two story, four bay building is also known as the "Fieldstone"  and has Queen Anne style design.
In 1989, the house was added to the National Register of Historic Places. It's definitely worth a visit to see how architecture has evolved.
Address: 91816 Cape Blanco Rd, Port Orford, OR 97465, United States
House of Flags Museum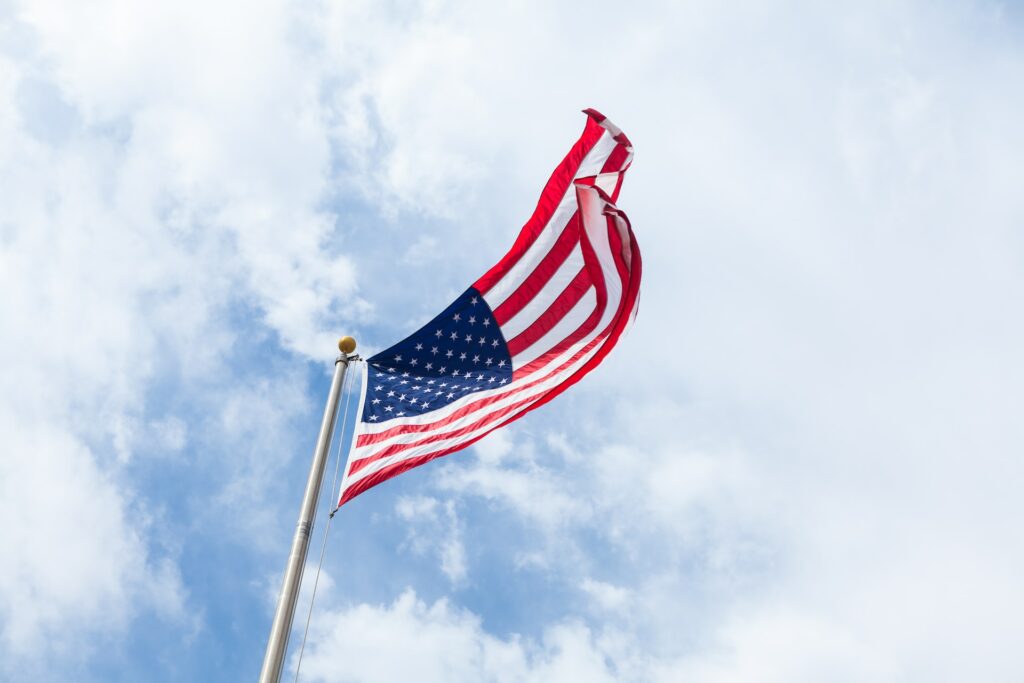 The House of Flags Museum in Columbus, NC, is a captivating tribute to the United States' rich history and patriotic spirit.
Discover a diverse collection of flags, each with its own unique story, spanning from the nation's inception to modern times.
Explore the House of Flags Museum and immerse yourself in the colors and symbols that have shaped the American identity.
Visit today to honor the stars and stripes in all their glory.
Address: 33 Gibson St, Columbus, NC 28722, United States
Conclusion
Columbus is a small town but it is packed with so many amazing places to see.
Its rich historical story spans centuries, and its people are welcoming and friendly.
As a visitor, you'll get to enjoy the town's local delicacies, local brews, visit parks and have wholesome outdoor experiences with your kids, family, and  pets.
So, make sure to add these things to do in Columbus on your itinerary for your next visit!